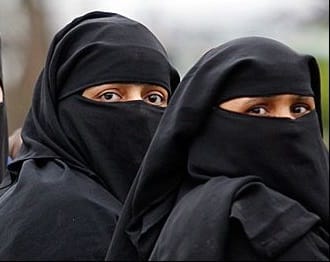 Agencies / Hyderabad
The All India Muslim Personal Law Board (AIMPLB) will deliberate on buring issues concerning the community at it general body meet to be held in first week of February 2018.
Babri Masjid case and the proposed legislation on triple talaq will be on the top of agenda of the meet.
The three-day meeting will be crucial in the wake of the recent developments on Babri Masjid issue and the proposed move by the Central government to make triple talaq a cognizable offence.
The Muslim Women (Protection of Rights on Marriage) Bill, 2017 is expected to be tabled during Parliament's winter session starting Friday. The bill reportedly provides for three year sentence for a husband pronouncing 'talaq' thrice in one sitting and will give women the right to seek maintenance.
If the bill is passed in the winter session and enacted by February, the board will chalk out an action plan to oppose the legislation, sources said. The board members have opposed the proposed legislation, saying this will lead to an increase in cases of husbands abandoning their wives.
At a meeting held here on Tuesday to discuss preparation for the AIMBPLB conclave, AIMPLB Secretary Maulana Khalid Saifullah Rahmani voiced concern over what he called attempts to interfere in 'Shariat'.
Referring to the proposed law on triple talaq, the religious scholar said it would lead to more complications. He wondered how a man jailed for three years can provide maintenance to his wife and children.
He said Muslim Personal Law had been under implementation since the British rule in the country. It was in 1937 that Shariat Application Act was made and the Constitution of India gave the right to all citizens to profess, practice and propagate their religion.
Rahmani said some forces which had no respect for fundamental rights enshrined in the Constitution were trying to enforce the directive principles, which were not obligatory.
The meeting will also review the status of Babri Masjid case, which is set to come up for hearing in the Supreme Court on February 8. The board will also discuss the issue in the light of the statements by some VHP and RSS leaders that the construction of Ram temple will begin in October 2018.