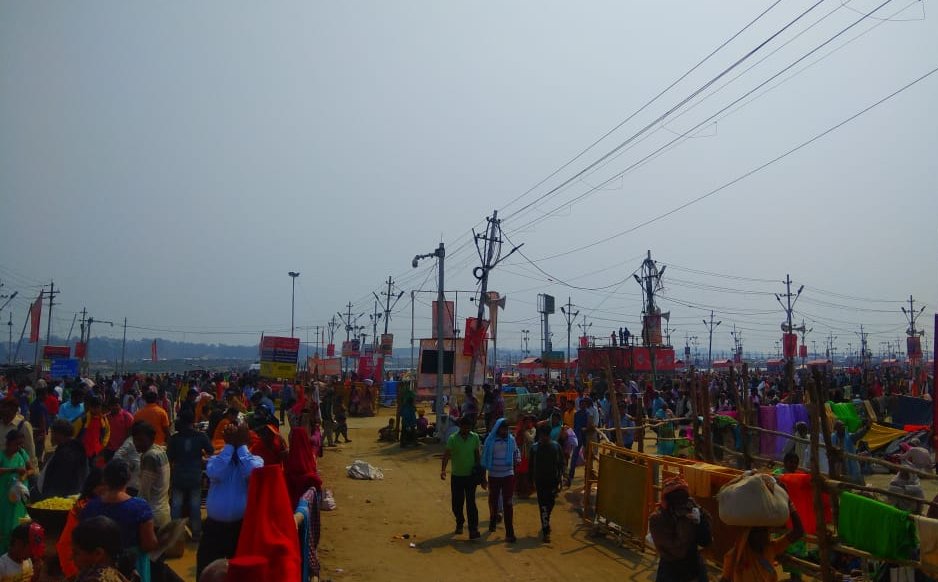 Web Desk / Agencies
The Sangam is witnessing the last dip of the Kumbh Mela on the occasion of Mahashivratri at Prayagraj in Uttar Pradesh today. The day symbolises the last holy bath of the Kalpvasis and is directly related to Lord Shiva.
Lakhs of devotees are taking the holy dip at Sangam since early this morning. DIG Mela City Kavindra Pratap Singh said, more than 60 lakh people are expected to take a bath today. He said, heavy security arrangements are in place for the sanan and additional security forces from neighbouring districts are pressed for traffic arrangements.
Mahashivratri marks the culmination of the Kumbh and the prominent bathing days. The Kumbh draws lakhs of pilgrims over the course of approximately 55 auspicious days to bathe at the Sangam.
The Kumbh Mela, one of the largest religious gatherings in the world, began on 15th January on Makar Sakranti. Kumbh Mela officials said, more than 22 crore people have so far taken a dip in the ongoing Kumbh.
Meanwhile Mahashivratri is being celebrated across the country today, with people queuing outside temples to worship Lord Shiva, known as the "destroyer of evil". Mahashivratri 2019 is celebrated on March 4 and will be extended till March 5, as celebrations will continue till late at night and many others will also hold a fast for the entire day.
However, since the festival is celebrated according to the lunar calendar, the dates vary every year. According to the Hindu almanac, Mahashivratri is celebrated on the 13th night and the 14th day of the Phalguna month, which is somewhere between February and March. Long queues of devotees were seen at different temples of Lord Shiva since the break of dawn.
The festival is also known as "the great night of Shiva" and it involves "overcoming darkness and ignorance. Mahashivratri was the day when Shiva drank poisonous negativity to protect the world. Devotees of Lord Shiva, after completing their morning rituals, observe a day-long fast for Maha Shivratri and only eat food the next day. A number of activities are also carried out by them on this day.