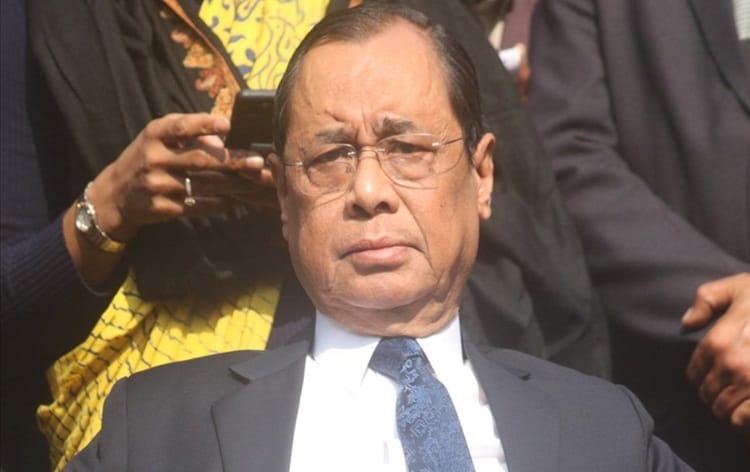 AMN / NEW DELHI
Justice Ranjan Gogoi has been appointed as the 46th Chief Justice of India,CJI according to an official notification issued by ministry of Law.
He would assume office on October 3 after present incumbent Dipak Misra retires a day before.
He will succeed Chief Justice Dipak Misra, who will retire on 2nd of next month. Justice Gogoi is the senior-most judge of the Supreme Court after Chief Justice Misra.
He will assume charge on 3rd October and will have a tenure of nearly 13 months.
Justice Gogoi joined the Bar in 1978 and practised mainly in the Gauhati High Court. He was appointed as Permanent Judge of Gauhati High Court in February 2001.
He was transferred to Punjab and Haryana High Court in 2010 and later was appointed as Chief Justice there. He was elevated as Judge of the Supreme Court in April 2012.
According to the Memorandum of Procedure, which governs the appointment of members of the higher judiciary, "appointment to the office of the Chief Justice of India should be of the senior-most judge of the Supreme Court considered fit to hold the office".
It stipulates that the law minister will, at an appropriate time, seek the recommendation of the outgoing chief justice of India for the appointment of a successor.
Under this process, after receiving the CJI's recommendation, the law minister puts it before the prime minister who advises the president on the matter.