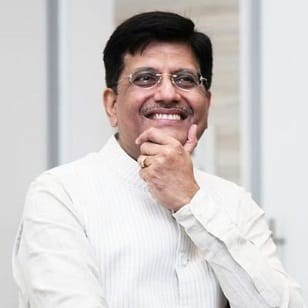 Our Correspondent / NEW DELHI
BJP today hit back on the Rahul Gandhi's demand for resignation of Finance Minister Arun Jaitley on fugitive Vijay Mallya's claim saying it is the Congress president who should resign from his post as there are serious allegations against him in the National Herald corruption case.
Briefing media, senior party leader and Union Minister Piyush Goyal said, any comment or claim of any fugitive or criminal offender cannot be considered as credible.
While showing a video of the then Prime Minister Dr Manmohan Singh talking about bailing out cash trapped Kingfisher airlines of Vijay Mallya, Mr Goyal said, since 2010 UPA Government violated all norms for Mallya and Kingfisher Airlines.
Mr Goyal asked Rahul Gandhi to explain that what links his family and party had with Mallya as he was given loans by violating the norms.
Mr Goyal said, Mr Gandhi needs to answer why RBI and banks were pressurized to relax all norms. He alleged that instead of answering all the questions Congress is just resorting to lies.
He also questioned the credibility of the claim of Congress MP P L Punia who had claimed that he had seen Mallya and Mr Jaitley talking at Parliament House.
Earlier, Mr Gandhi had alleged Vijay Mallya met Finance Minister Arun Jaitley before leaving the country.
He had said, Mr Jailtey should explain as to why he had colluded with an economic offender and did not inform the agencies about Mallya leaving the country.