AMN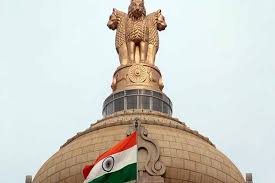 Cabinet has approved building of ten units of indigenous Pressurized Heavy Water Reactors for India in a boost to domestic nuclear industry.
Briefing media in New Delhi, Union Minister Piyush Goyal said the decision will link government's goal of a strong nuclear power sector with indigenous capacity in high-end technology.
He said today's decision will help generate orders of almost 70,000 crore rupees to domestic industry and add 7,000 Mega Watt capacity. The project is expected to generate more than 33,400 jobs in direct and indirect employment.
India has current installed nuclear power capacity of 6780 MW from 22 operational plants. Another 6700 MWs of nuclear power is expected to come onstream by 2021-22 through projects presently under construction.
Government also gave its approval for setting up of third Indian Agricultural Research Institute to be set up in Assam. It will be set up on 587 acre of land. IARI Assam will be a post graduate institution.
Integrated multi disciplinary research would be undertaken. It will help in holistic and sustainable development of the agriculture sector.
Cabinet gave its ex post facto approved Memorandum of Understanding between India and Australia on cooperation in combating international terrorism and transnational organized crime. Mutual cooperation would facilitate the institutional interactions between the two countries. It would also strengthen relationship between India and Australia for building peace and stability in the region.
Cabinet also gave its nod to Faculty Exchange Agreement between National Defence College, New Delhi and National Defence College, Dhaka. The objective is to institutionalise regular exchange programmes and establish sustainable mechanisms between the two National Defence Colleges.
Cabinet also approved Biopharma Mission for accelerating discovery research. Besides, government approved introduction of Ancient Monuments and Archaeological Sites Remains (Amendment) Bill, 2017 in Parliament. It has also approved a restructuring plan for Hindustan Organic Chemicals Ltd.