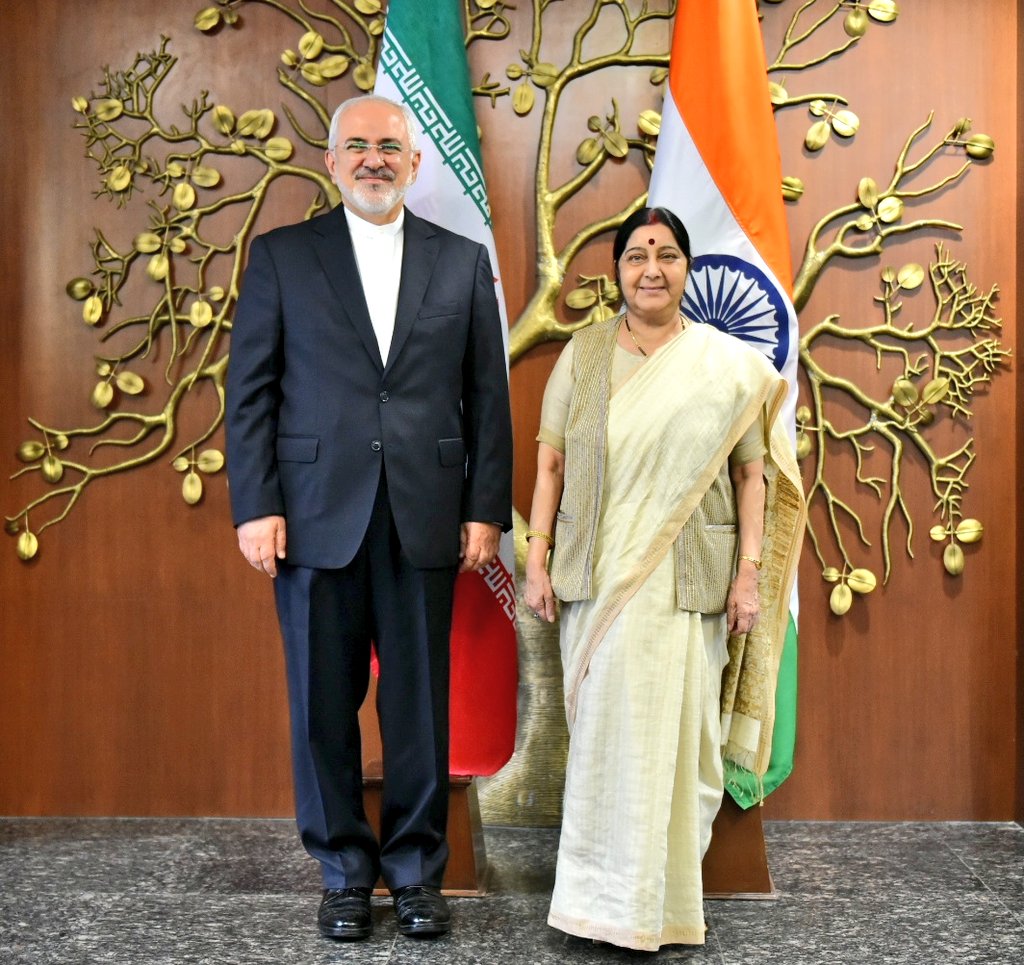 New Delhi
India and Iran on Monday discussed bilateral, regional and global issues during a meeting between External Affairs Minister Sushma Swaraj and her Iranian counterpart Javad Zarif here.
"They, inter alia, discussed bilateral, regional and international issues of mutual interest," the External Affairs Ministry said in a statement.
It said the two sides positively assessed the implementation of decisions taken during the visit of Iranian President Hassan Rouhani to India earlier this year.
"These included bilateral cooperation in the areas of connectivity, energy, trade and promotion of people to people contacts," it said.
Monday's meeting comes after the US withdrew from the nuclear deal signed in 2015 between Iran, the European Union and the P5+1 group (five permanent members of the UN Security Council, plus Germany).
According to the External Affairs Ministry statement, Zarif briefed Sushma Swaraj about the discussions that Iran has undertaken with parties to the nuclear deal following the US decision to withdraw.
It said Sushma Swaraj conveyed that all parties to the deal should engage constructively for peaceful resolution of the issues that have arisen with respect to it.
Earlier on Monday, at her annual press conference, Sushma Swaraj made it clear that India does not recognise country-specific sanctions.
"Our foreign policy is not made under pressure from other countries.. We recognise UN sanctions and not country-specific sanctions," she said.
India and Iran have friendly relations and significant trade ties in many areas, particularly in crude oil imports into India and diesel exports to Iran.
Iran is the second largest supplier of crude oil to India, supplying more than 425,000 barrels of oil per day, and India is one of the biggest foreign investors in Iran's oil and gas industry.
India, along with Ian and Afghanistan, are jointly developing the strategic Chabahar port in the southeastern coast of Iran that will give access to Afghanistan bypassing Pakistan.
According to the ministry statement, the other members of the delegation accompanying Zarif had separate meetings with their Indian counterparts earlier in the day "where they discussed measures for practical cooperation between the two sides".