These airports are- Ahmedabad, Jaipur, Lucknow, Guwahati, Thiruvananthapuram and Mangaluru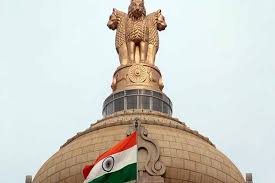 Our Correspondent / New Delhi
Union Cabinet today approved in principle the leasing out six airports through Public Private Partnership.
They are Ahmedabad, Jaipur, Lucknow, Guwahati, Thiruvananthapuram and Mangaluru.
for operation, management and development under Public Private Partnership (PPP) through Public Private Partnership Appraisal Committee (PPPAC).
Constitution of an Empowered Group of Secretaries headed by CEO, NITI Aayog with Secretary, Ministry of Civil Aviation, Secretary, Department of Economic Affairs and Secretary, Department of Expenditure to decide on any issue falling beyond the scope of PPPAC.
Benefits:
PPP in infrastructure projects brings efficiency in service delivery, expertise, enterprise and professionalism apart from harnessing the needed investments in the public sector.
The PPP in airport infrastructure projects has brought World class infrastructure at airports, delivery of efficient and timely services to the airport passengers, augmenting revenue stream to the Airports Authority of India without making any investment, etc. of these, for development of Greenfield Airports at Hyderabad and Bengaluru. Presently, the airports being managed under the PPP model include Delhi, Mumbai, Bangalore, Hyderabad and Cochin.
The PPP airports in India have been ranked among the top 5 in their respective categories by the Airports Council International (ACI) in terms of Airport Service Quality (ASQ).
While these PPP experiments have helped create world class airports, it has also helped AAI in enhancing its revenues and focusing on developing airports and Air Navigation infrastructure in the rest of the country.
Briefing media here this evening, Law Minister Ravi Shankar Prasad said, the Cabinet has also approved amendment to the Central Universities Act- 2009 for setting up of a Central Tribal University in Andhra Pradesh.
A fund of 420 crore rupees has been granted as the first phase expenditure towards the establishment of the University.
In another decision, the Cabinet has given its in-principle approval for laying down procedures and mechanisms for sale of enemy shares under the custody of Home Ministry.
Mr. Prasad said the value of over 6.50 crore enemy shares amounting three thousand crore rupees will be sold after the decision.
Cabinet Committee of Economic Affairs, CCEA has also approved strategic disinvestment of 100 per cent government's equity in the Dredging Corporation of India Ltd to construct four ports.
They are Vishakhapatnam Port Trust, Paradip Port Trust, Jawahar Lal Nehru Port Trust and Kandla Port Trust.
Presently, the government holds 73.44 per cent shares in the DCIL. Now the decision will further facilitate the linkage of dredging activities with the ports.
The CCEA also approved Procurement Quota to ITI Ltd in procurements made by BSNL, MTNL and BBNL.