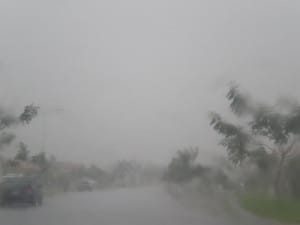 A dust storm, with winds gusting up to 70 kilometre per hour, hit Delhi-NCR this evening, bringing some relief from the searing heat. The weatherman said, light rain was witnessed in many areas.
The dust storm pushed the temperature down by a few notches on what was a sultry day. The national capital recorded a maximum temperature of 40.5 degrees Celsius and a minimum of 30 degrees Celsius.
The humidity levels were recorded at 71 per cent.