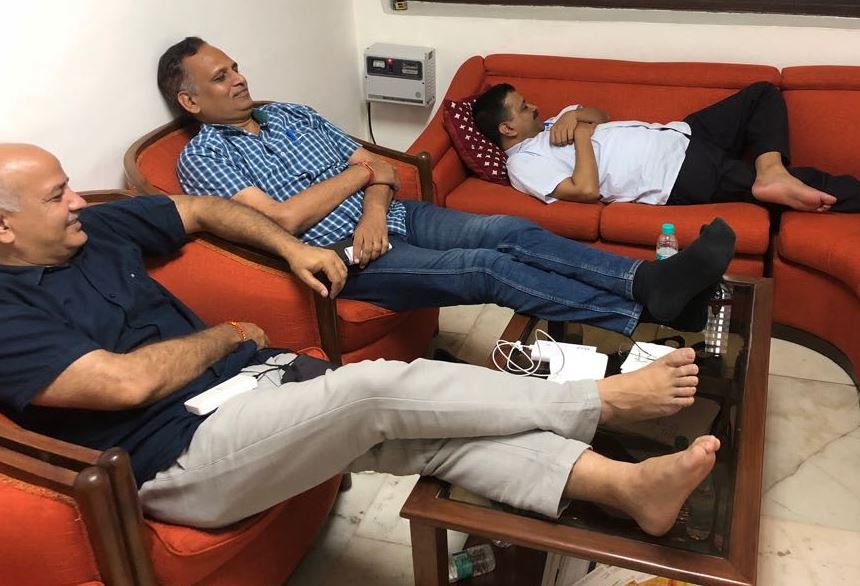 AMN / NEW DELHI
Delhi Chief Minister Arvind Kejriwal along with his Cabinet colleagues are sitting on dharna in Lieutenant Governor office over their demands including a direction to IAS officers to end their reported strike.
They have been at the LG's office since last evening. In a video statement released from there, Mr. Kejriwal alleged that Delhi LG Anil Baijal is paying no heed to their demands and they are leaving no option but to stage a sit-in.
They are also alleging that officers are not attending meetings with ministers or picking up their calls. Meanwhile, the officers' association has claimed that no officer is on strike and no work has been affected. The LG office also echoed same view.
Mr Baijal slammed Mr. Kejriwal's sit-in, saying it is another protest in the sequence of dharna without reason. He said, no steps has been taken by Delhi government to restore the confidence among the officials and address their grievances.
Delhi BJP President Manoj Tiwari has termed the dharna as a mockery of democracy. Leader of Opposition in Delhi Assembly, Vijender Gupta also called Mr. Kejriwal's sit-in a way to shirk work.