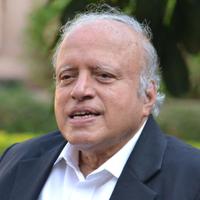 AMN / CHENNAI
Renowned agricultural scientist Dr MS Swaminathan has called for the promotion of nutrition security. Addressing a function to mark the 30th anniversary of the MS Swaminathan Research Foundation in Chennai yesterday, he said it is necessary to move on from food security to nutrition security. He said protection of mangrove forests is necessary to safeguard the land from sea ingression due to climate change and natural disasters.
Tamil Nadu Chief Minister Edappadi K Palaniswamy said, the state Government has set a goal of doubling the agricultural production and trebling of farmers' income. He assured that the land lease for the Research Foundation offered by the state government in Chennai would be extended.
The state Deputy Chief Minister O. Panneerselvam said, 20-lakh hectares of land would be covered under micro-irrigation scheme in the state this year. The Research Foundation has been established by Dr MS Swaminathan 30 years ago in the city, and is involved in research and community outreach programmes in various states of India and a few foreign countries.