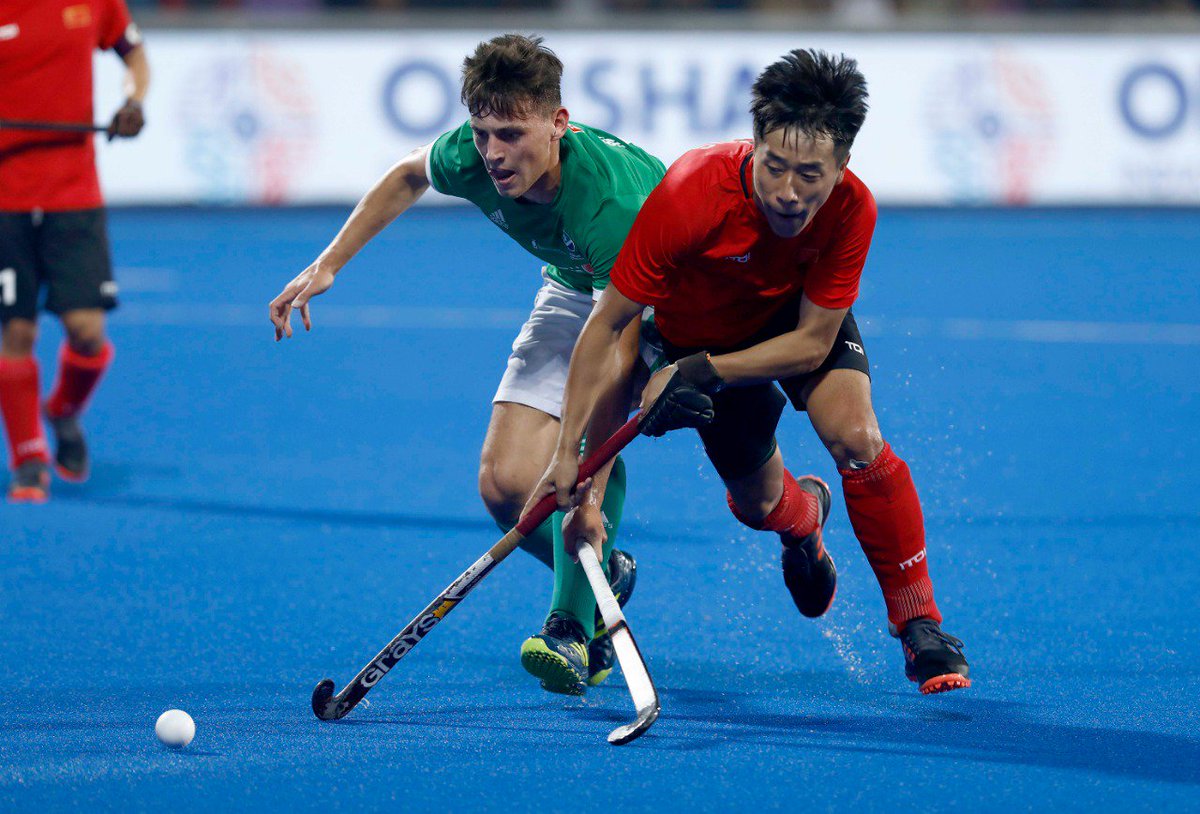 Harpal Singh Bedi / Bhubaneswar
Putting up yet another brave display debutant China chalked out their second successive draw as they held Ireland to 1-1 draw in Pool B match to stay alive in the 14th Hockey World Cup at Kalinga Stadium, Bhubaneswar on Tuesday
China took the lead in the 43rd minute through Jin Guo who converted a penalty corner while Alan Sothern gave Ireland the equaliser in the 44th minute.
China have two points from as many matches, having earlier drawn with much higher ranked England 1-1, .Ireland had lost their opener to Australia 1-2
Ireland have themselves to blame for their failure to collect three points as tyhey muffed chances galore and credit to China for battling it out till
Though Chinese tried to take control of the proceedings by going on the offensive as the match opened but could not sustained the momentum for long.
Their initial forays in the Irish citadel did rattle the defence but they failed to convert the attempts into goals Suozhu Ao ran down the right flank into the circle without any success and then in the 6th minute Wenlong E created a fine opening from the right wing but Nan Meng he failed to beat agile goal keeper David Harte.
The end.defender Talake Du was quick to move forward to ward off the danger. A minute later Alan Sothern made a 360 degree turn and unleashed a reverse shot which flew past over the post.
Ireland earned their first t penalty corner in the 19th minute .However Shane O'Donoghue's dragflick, was cleared by goalkeeper Wang Caiyu . Four minutes later Shane with a reverse flick sent the ball home but the goal was disallowed because the ball slipped into the net after hitting the support beam which is outside the area of play.
The Green Machine's wastefulness was evident as they made 14 circle entries to China's 3, but failed to score…
Against the run of play China earned their second penalty corner in the 43rd minute and the World Cup debutant take the lead through Guo Jin (1-0). The lasted barely a minute as Ireland equalised through Alan Sothern (1-1)
Both teams earned a penalty corner each after that but their goalkeepers brought off fine saves.