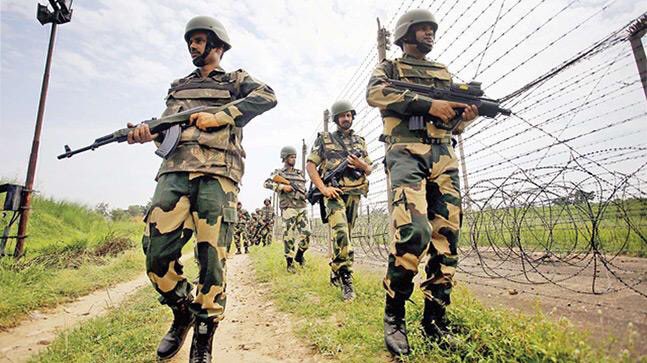 Our Correspondent / New Delhi
The Border Security Force, BSF, the sentinels of Indian borders with Pakistan and Bangladesh is celebrating its 54th Raising Day today.
Minister of State for Home Kiren Rijiju attended the main ceremony at Chhawla Camp in New Delhi and inspected the parade and took the salute.
In his address, Mr Rijiju lauded the efforts of BSF in border management, disaster relief operations and peacekeeping.
Vice President and Home Minister have greeted all personnel of Border Security Force and their families on the raising day.
In a tweet, Vice President M Venkaiah Naidu said, he joins the nation in thanking India's first line of defence for their service to the nation and he salutes their courage, bravery, hard work and dedication.
In a tweet, Home Minister Rajnath Singh said, BSF has been India's first wall of defence since 1965 and they have served the nation with great courage and determination. Mr Singh saluted their bravery and sacrifice.
Saluting the mighty border sentinels, Information and Broadcasting Minister Col Rajyavardhan Rathore said, in every aspect of their work, be it Counter Terrorism or Counter-insurgency Operations, border management or disaster relief, BSF Jawans have lived up to their motto of जीवन पर्यंत कर्तव्य – Duty Unto Death.