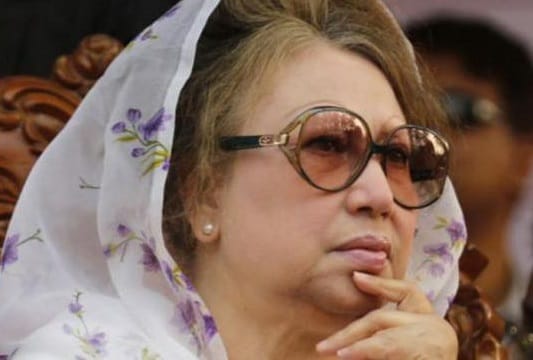 AMN / DHAKA
Jailed Bangladesh's former prime minister and opposition BNP leader Khaleda Zia on Sunday challenged an election commission order disqualifying her from contesting the upcoming general election.
Zia's counsel Nowshad Jamir said they have filed three separate writ petitions in the High Court in Dhaka.
Jamir said, the petitions sought the High Court directive to overturn the illegal Election Commission decision that disqualified her from contesting the polls.
The development came a day after the EC rejected Zia's appeals challenging the cancellation of her nomination papers by returning officers as she intended to contest the December 30 polls.
The EC rejected her plea a week after returning officers scrapped the nomination of Zia and several other high-profile politicians as they were convicted by courts on graft and other charges or due to technical flaws in their nomination papers.