AMN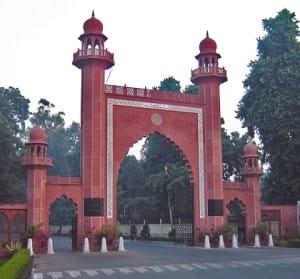 Aligarh Alumni Association, Washington DC has strongly condemned the violence unleashed on the university by the Hindu Yuva Vahini and Rashtriya Swayamsevak Sangh Hindutva groups.
In a statement it said: " We stand in solidarity with the AMU and demand immediate arrest of all outsiders who invaded the University campus on May 02, 2018 and perpetrated violence on the students and security personnel. This atrocity occurred at a time when the former Vice-President of India, Shri Hamid Ansari, was visiting the campus to receive the life membership of the AMU student's Union and was staying close to the trouble spot".
We are dismayed that the police so far have failed to arrest the culprits responsible for the invasion, and account for the brutal lathi-charge inflicted by them on peacefully protesting students. We would also like to condemn members of the media who have launched a politically-motivated vicious propaganda campaign against the university.
AMU has a glorious history and a luminous record of producing illustrious alumni, who went on to become heads of the states of various countries with varied political ideologies. Academic institutions are designed to promote an environment conducive to free and critical thinking, diversity of political thoughts and creeds which our current national government does not seem to be encouraging. We decry the growing climate of intolerance against the minorities of which the attack on AMU is the most recent manifestation. We request that the authorities investigate the conduct of the local police by appointing a judicial commission to inquire into the recent unfortunate events.
Finally, we would like to communicate our unreserved support for the AMU student bodies and the faculty, as well as of all the institutions of higher learning in India that may be suffering under similar situation.- PRESS RELEASE