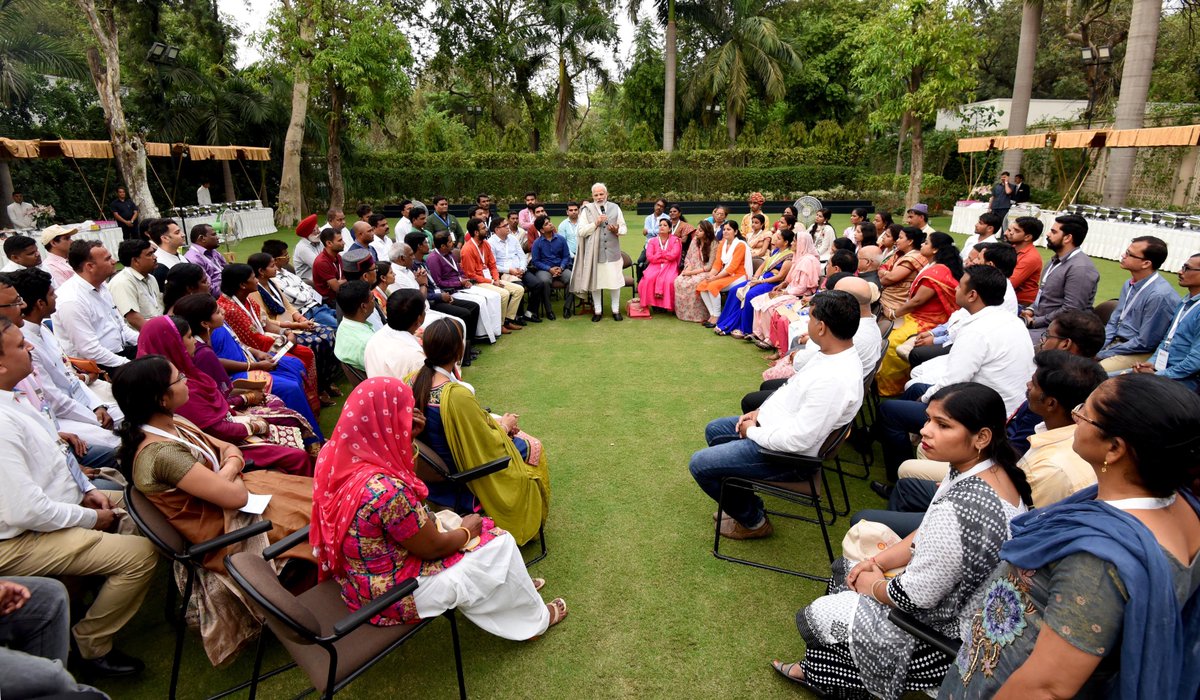 AMN / NEW DELHI
Prime Minister Narendra Modi today said, the government wants to create the right atmosphere, where people can distinguish themselves through their hard work and enterprise.
Mr. Modi said this while interacting with over 100 MUDRA beneficiaries from across the country at his residence in New Delhi on the occasion of completion of three years of Pradhan Mantri Mudra Yojana.
The Prime Minister said, he is delighted to meet them as in their success, the government sees how the right Neeti and Niyat can transform the lives of citizens. He told the MUDRA beneficiaries that their success inspires people across the country.
The Prime Minister requested them to focus on the education of their children. He said, he is very glad to see a spirit of confidence in them and this is exactly why the government started this Yojana. Mr. Modi added that the government wants every Indian to aspire and lead a life of dignity.
He said 11 crore people have so far benefited from the Pradhan Mantri Mudra Yojana. He said that so far, the conventional thinking has been that employment is generated either in the public sector or in the private sector.
He said, this scheme has helped in the development of the personal sector, as a means of livelihood and self-employment.
During the interaction, one of the beneficiaries of Tamil Nadu, Shanmugha Priyan said, he wanted to be a job creator, not a job seeker.
He said, he is providing Internet services in rural areas of Tamil Nadu. He also narrated about the positive impact of Mudra Yojana in his life. P Sijesh from Kannur in Kerala said, he is running a successful unit where herbal tooth powder is made.
He presented his product to the Prime Minister during the interaction. Kiran Kumari from Bokaro also shared her experiences with Mr. Modi.
She has established herself as a successful woman entrepreneur, who runs her toys and gift shop.