The survivors who have faced some form of sexual abuse in their life today took out 10,000 km Garima Yatra ' Dignity March' connecting 200 districts in 24 states started from Mumbai.
-Dignity March culminated at Ramlila Maidan in New Delhi today. It was attended by dignitaries supporting the cause and raising their voice together against sexual violence on women and children.
-The stakeholders were honoured with the 'Dignity Award' at the culmination of the Dignity March, for their efforts in making India safer for women and children.
-The yatra that went across the country for 65 days has given immense strength to all the survivors.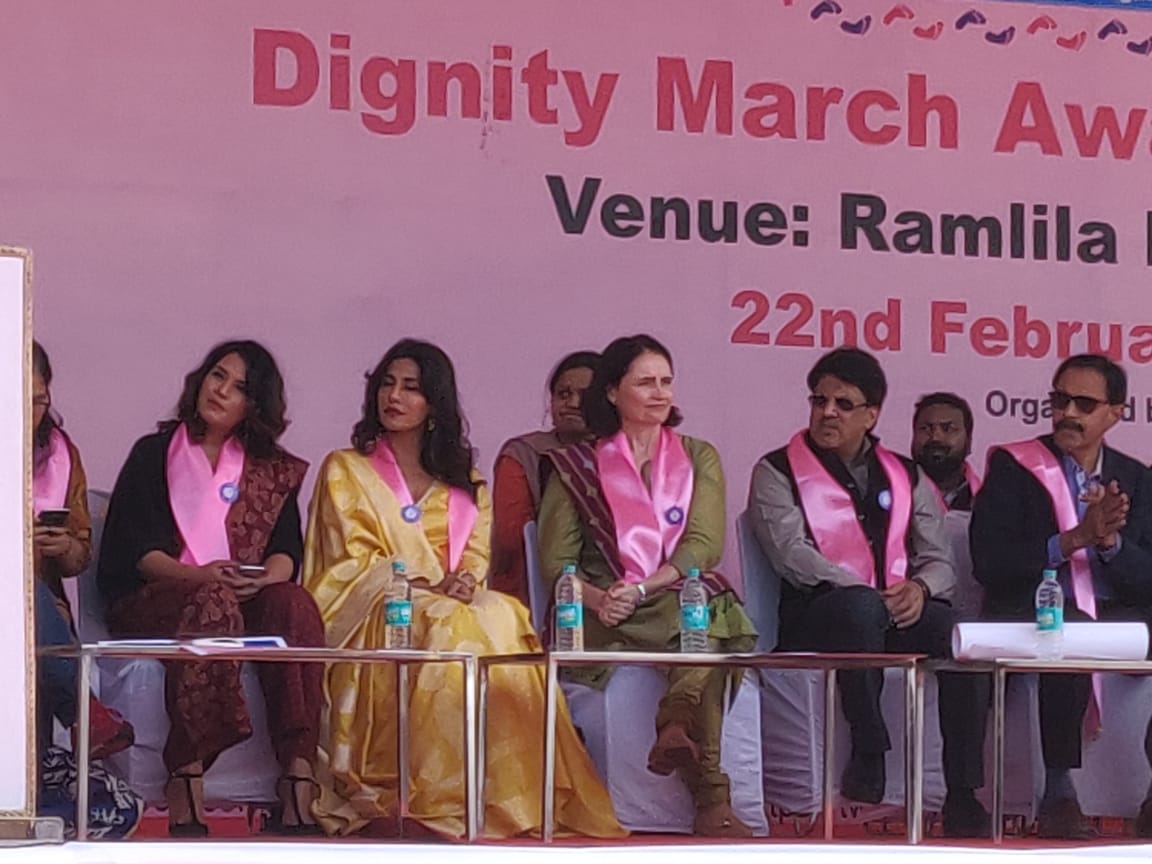 WEB DESK / NEW DELHI
A large number of survivors of sexual abuse have come together to be part of a 2 month long Garima Yatra (dignity march) to break the silence and end the stigma.
Almost all of them are from Scheduled Caste and Scheduled Tribe communities from villages and small towns. The march, partly on foot and partly in vehicles, has been organised by the Rashtriya Garima Abhiyan, a coalition of civil society organisations working against caste-based discrimination and gender violence, reported Indian Express.
According to report at every stop en route, they are joined by hundreds of locals some of whom, inspired by the stories, speak of their own trials. The journey will culminate in Delhi on February 22, 2019, after having covered 200 districts in 24 states. Around 5,000 survivors and families, who were all part of the journey at one point or the other converged at Ramlila Maidan today.
Ashif-Shaikh, Convenor, Rashtriya Garima Abhiyan, Dignity March said when the march was started, their objective was to encourage children and women to speak out about their experiences of sexual violence without shame and put an end to the widespread culture of victim-shaming.
Here's a glimpse of the #DignityMarch culmination at Ramlila Maidan in New #Delhi today, which was attended by dignitaries supporting the cause and raising their voice together against #sexualviolence on #women and #children. #ShameToSupport pic.twitter.com/y5I3apifqI

— Dignity march (@Dignity_March) February 22, 2019