WEB DESK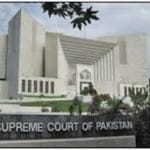 Pakistan has decided to expel 18 international charities after rejecting their final appeal to stay in the country.
A news agency reports the majority of the shuttered aid groups are U.S.-based according to a government list.The rest are from Britain and the European Union.
On Thursday, Pakistan's Human Rights Minister Shireen Mazari, in a tweet, said the 18 charities were asked to leave for spreading disinformation.
Umair Hasan, spokesman for the Pakistan Humanitarian Foundation – an umbrella representing 15 of the charities said the move would affect millions of desperately poor Pakistanis and lead to tens of millions of aid dollars lost.