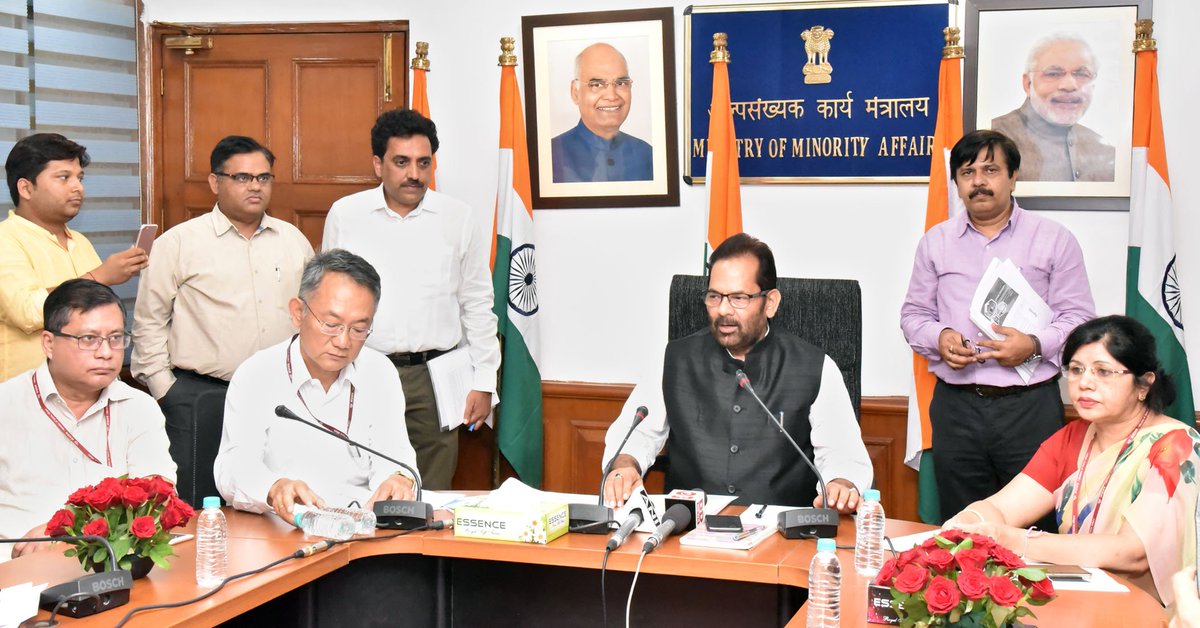 AMN / NEW DELHI
Minority Affairs Minister Mukhtar Abbas Naqvi today launched the country's first National Scholarship Portal Mobile App in New Delhi.
Speaking on the occasion, Mr Navqi said, this Portal will ensure a smooth, accessible and hassle-free scholarship system for students belonging to poor and weaker sections.
He said all the scholarships are being directly transferred into bank accounts of the needy students under Director Benefit Transfer mode, which has prevented duplication and leakage.
Mr Naqvi said this portal will prove beneficial for students and will help in strengthening a transparent mechanism for the scholarships.
The Minister said during the last four years, about three crore students belonging to poor and weaker sections of minorities have been benefited from various scholarship programmes.
The beneficiaries include about one crore 63 lakh girls.