AMN / Bangalore
Union Minister for Chemicals and Fertilisers Ananth Kumar today launched India's first oxo-biodegradable sanitary napkin in Bengaluru on World Environment Day.
Priced at just rupees 10 for a pack of four sanitary pads, these will be available in all the 3,600 Jan Aushadhi kendras across the country by the 10th of next month.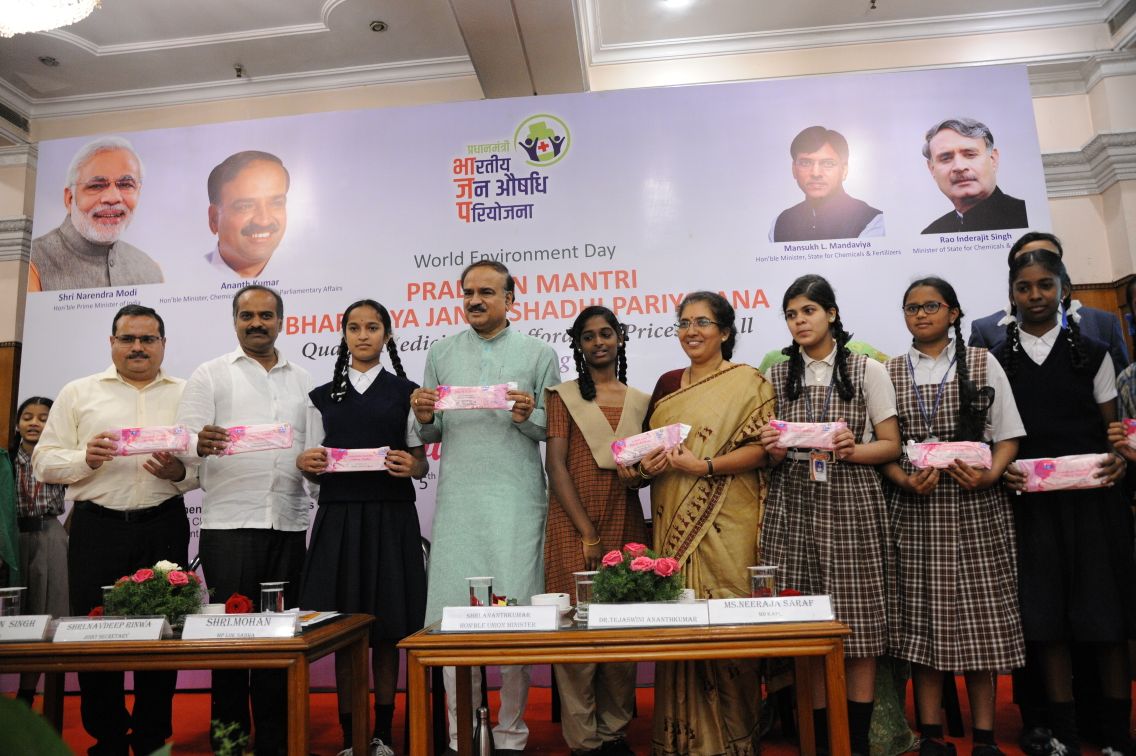 Speaking on the occasion, Mr Kumar said, sanitary napkins launched under Pradhan Mantri Bharatiya Janaushadhi Pariyojana will decompose within three to six months unlike other sanitary pads that take over 500 years.
The lower cost of the pads will help those from the economically weaker sections to access hygienic pads. The Minister added that he will hold consultations with all the state Chief Ministers to make these pads available in the Primary Health Centres.
He said, a survey conducted by the National Family Health organisation, has discovered that 58 per cent girls in India do not use healthy napkins and the percentage is 28 per cent in big cities.