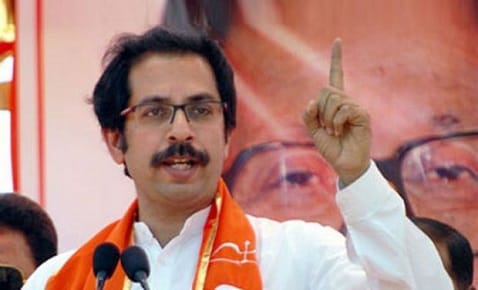 WEB DESK
Maharashtra Governor Bhagat Singh Koshyari has asked Shiv Sena to indicate "willingness and ability" to form government in the state hours after the BJP refused to form govt in the state.
The Sena called a late-night meeting of the top leaders to discuss the offer. Earlier in the evening, the BJP said it would not stake claim to form government.
"If the Shiv Sena wants to insult the mandate of the people and form government with the support of the NCP and Congress, they have our best wishes," the BJP said. Minutes later, Sena's Sanjay Raut said the state will have a Sena Chief Minister "at any cost".
Without spelling anything out, Sharad Pawar's Nationalist Congress Party said it would "support a stable government".
Shiv Sena would have to end ties with BJP if it wants support of NCP
The Shiv Sena would have to break away from the BJP-led National Democratic Alliance (NDA) before the Nationalist Congress Party can think of lending support to the Uddhav Thackeray-led party for government formation, NCP spokerspeson Nawab Malik said on Sunday.
The development came hours after the BJP, which emerged as the largest party with 105 seats in the Assembly polls, stated it would not stake claim to form the government as it did not have the numbers in the 288-strong house.
"Shiv Sena needs to first exit from the NDA as it has one cabinet post (in the Narendra Modi government). Unless it leaves the NDA, we will wait and watch the developments," NCP chief spokesperson Nawab Malik told reporters on Sunday.
Speaking on the government formation impasse, Mr Malik said, "We do not have enough numbers but we also do not want President's rule in Maharashtra."