AMN / BANGALORE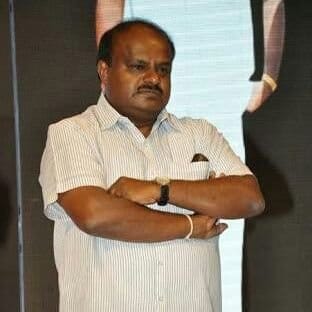 Karnataka Chief Minister H D Kumaraswamy will seek vote of confidence tomorrow. Forming a Coalition Government with Congress party, he has claimed to have the support of 117 legislators including one BSP and one independent member.
The House will commence with the election of Speaker. Ramesh Kumar from Congress and Suresh Kumar from BJP have filed their nominations for the Speaker post. After the election to the Speaker, H D Kumaraswamy will move the confidence motion in the legislative Assembly.
The legislative Assembly session will begin at 12.15 in the afternoon. Protem Speaker K G Boppaiah will initiate the process tomorrow. After the election of the Speaker, the floor will be open for the floor test. Congress has 78 members and JD(S) has 37, two others are also supporting the coalition. In such a circumstance, the Congress candidate for the post of Speaker Ramesh Kumar is likely to be elected. BJP with 104 members is eight short of majority in the House strength of 222 members. BJP is the only Opposition in the House and B S Yeddyurappa will be the leader of Opposition.