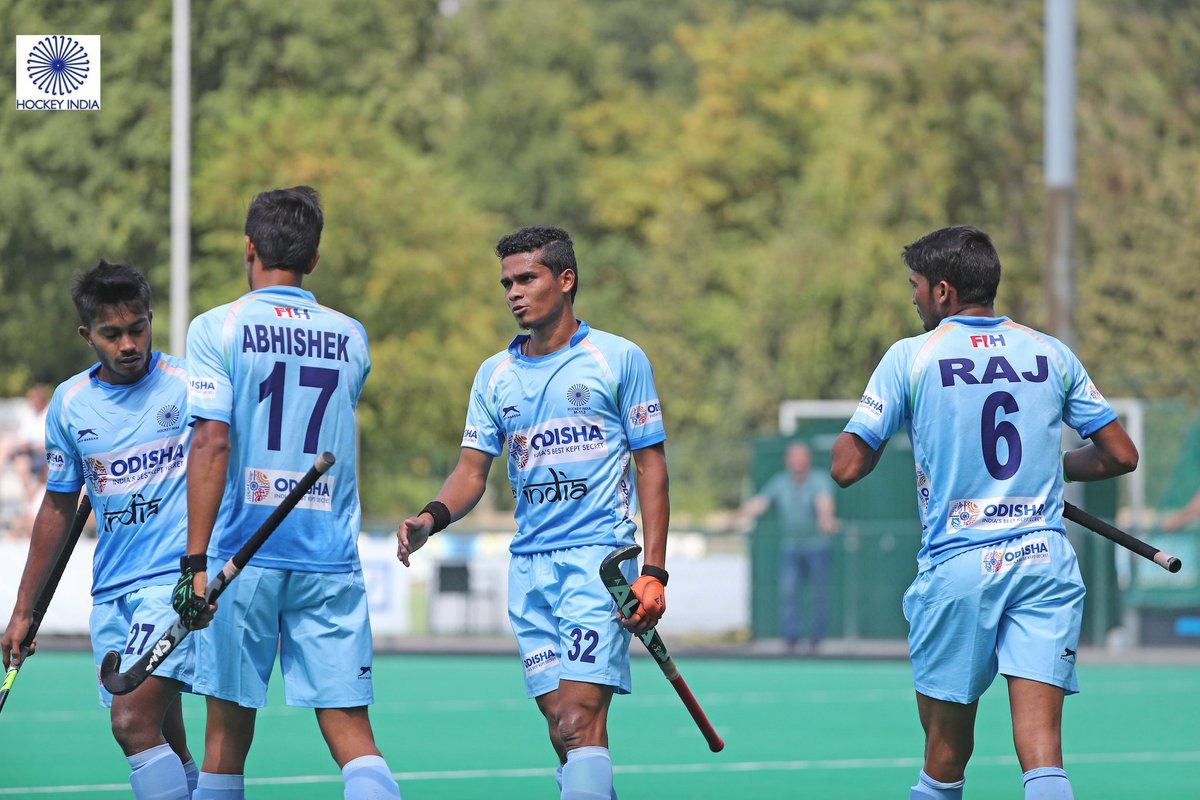 Harpal Singh Bedi / New Delhi
Hockey India on Sunday named the 24 Junior Men campers for the National Coaching Camp to be held at Bengaluru from Monday in preparation of 8th Sultan of Johor Cup .
The players will train under Coach Jude Felix till 4 October. The tournament is slated to be played from 6th – 13th October in Johor Bahru, Malaysia.
Eight members from the team that won the Bronze Medal in the last edition of the tournament – Pankaj Kumar Rajak, Suman Beck, Harmanjit Singh, Mandeep Mor, Varinder Singh, Vishal Antil, Shilanand Lakra and Abhishek- have again been selected for the camp.
Jude Felix has watched all the 24 players closely before giving them a call-up to the National Camp and the former Indian Captain believes that it is crucial to train the upcoming crop of players well.
"We have selected these campers focusing on creating a team which can represent the Senior team in the coming years. Each of the 24 players are dynamic and have the capability of representing the National team, therefore it is important for us to condition these players in a way that they help the country in becoming one of the best teams in the world.
Our focus will be on setting up a strong structured team, and understanding the right mix of 18 players who can help our team in producing our best performance at the 8th Sultan of Johor Cup in Malaysia."
"We have also placed special emphasis on improving our skills, fitness, speed, mental conditioning and other key aspects of the game. It is also important for the players to have good communication skills, both on and off the field, therefore the next 17 days will give us sufficient time to help these youngsters in all departments," said Jude Felix.
A group of 24 players have been called up to a training camp for the Indian Junior Men's Hockey Team as they prepare for the 8th Sultan of Johor Cup 2018 in Malaysia, which begins on 6th October. Read here for more details: https://t.co/zrkTrQ2Ns3#IndiaKaGame pic.twitter.com/390jPxfnQI

— Hockey India (@TheHockeyIndia) September 16, 2018