AMN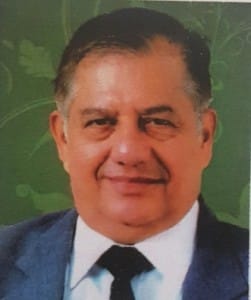 Former Principal Information Officer of Press Information Bureau PIB ,  Rammohan Rao passed away today. An officer of the Indian Information Service, Mr Rao had the distinction of working with four Prime Ministers – Rajiv Gandhi, V.P.Singh, Chandrashekhar and Narasimha Rao.
He also served as the head of the News Services Division of the All India Radio. He also served with the United Nations Emergency Force in the Gaza Strip and edited the "Sand Dune", the Weekly Magazine of the Force.
Mr. Rao was involved in the communication facilities during the Chinese Aggression in 1962 and reported from the field as a Public Relations Officer during India-Pakistan war of 1965 and Defence Headquarters in Delhi during the 1971 India-Pakistan war. He also assisted communication efforts during and after the Kargil operations.
Information and Broadcasting Minister M Venkaiah Naidu has expressed grief on his passing away. In a tweet, Mr Naidu said, Mr Rao was a visionary in Government communication and his demise is a huge loss for Indian Information Service.