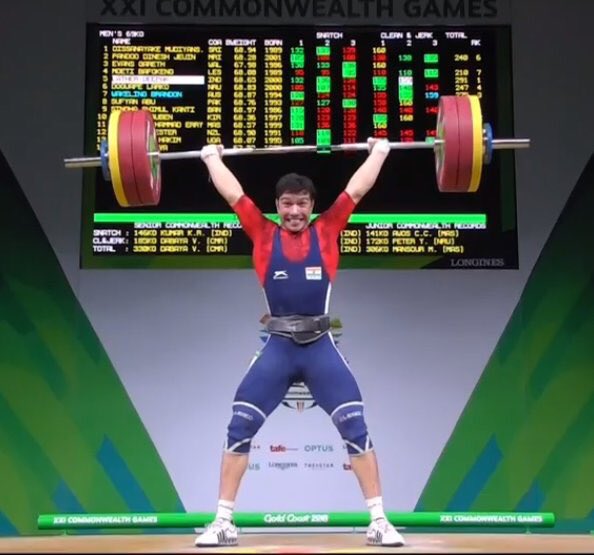 Gold Coast: India's medal tally at the ongoing Commonwealth Games was extended to four on Friday as weightlifter Deepak Lather bagged bronze at the men's 69kg category.
The Haryana lad finished with a combined effort of 295kg (136 in snatch and 159 in clean & jerk) to stand behind Gareth Evans of Wales and Indika Dissanayake of Sri Lanka.
In the process, Deepak also became the youngest male weightlifter to win a Commonwealth Games medal.
Earlier on Friday, weightlifter Khumukcham Sanjita Chanu delivered India its second gold medal as she broke the previous CWG record with a lift of 84kg in the snatch category and then lifted 108 to finish with a combined effort of 192kg.