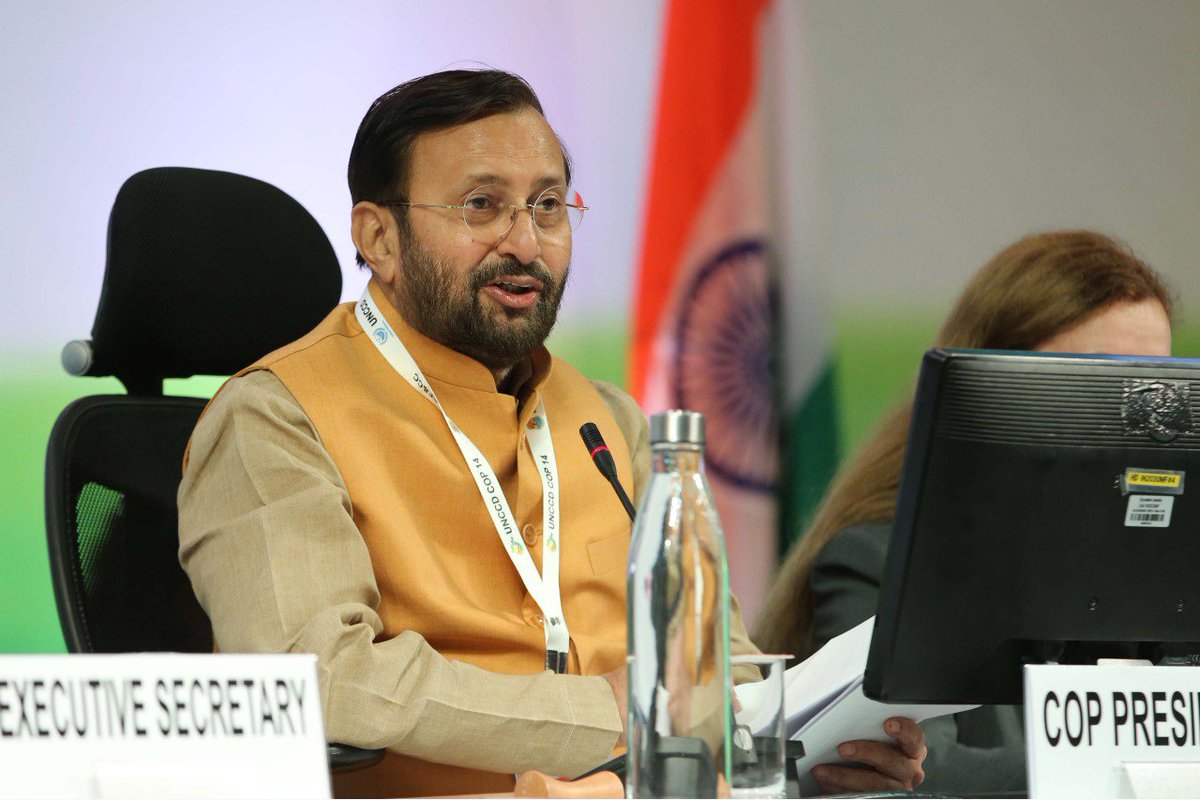 Sudhir Kumar / New Delhi
"The 14th Conference of Parties to United Nations Convention to Combat Desertification was seamless and flawless and saw a record number of participants"said Union Minister for Environment, Forest and Climate Change Prakash Javadekar.
Briefing media in New Delhi today, Mr Javadekar said, the Delhi Declaration to be adopted later this evening is an ambitious statement of global action by each country on how to achieve land degradation neutrality.
He expressed happiness that this was the most successful Conference of Parties.
The Minister said, India is already working on climate change and biodiversity effectively. He expressed India's commitment to restore more and more degraded land. He stated that land is an asset, especially for growing populations. Mr Javadekar added that restoration of land has now become possible because of science and technology and prosperity achieved by various countries.
Speaking on the occasion, Executive Secretary of UNCCD, Ibrahim Thiaw said parties to COP-14 have finally woken up to the issue of drought. He said that parties concluded that land restoration will not be possible until people first policy is applied.
Today is the closing day of the 12-day conference. India has already expressed commitment to restore 26 million hectares of degraded land by 2030.