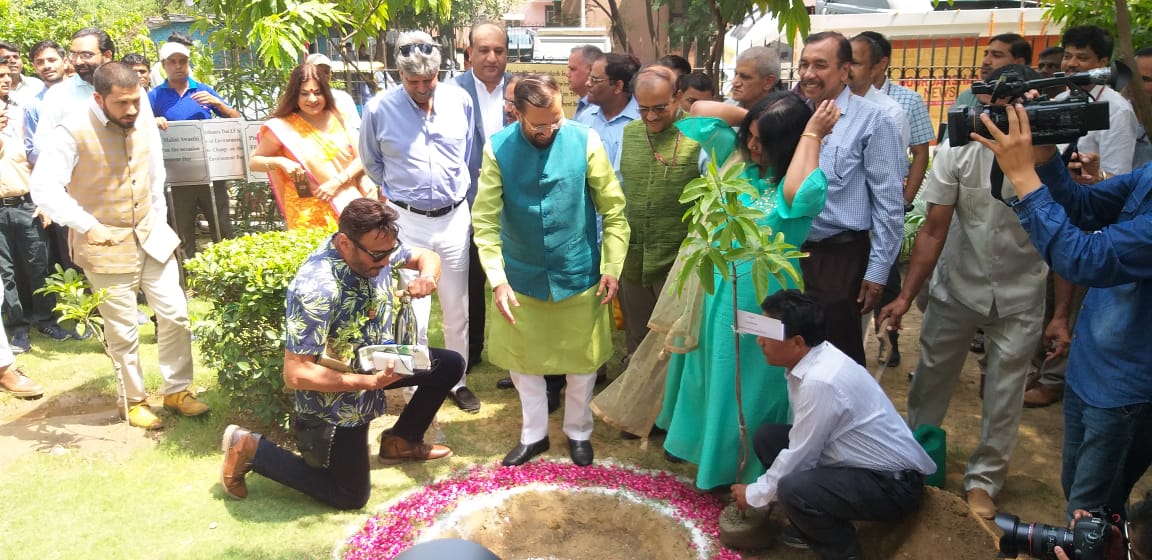 Our Correspondent / NEW DELHI
India today reaffirmed its commitment to ensure a cleaner and sustainable planet on World Environment Day. The day is celebrated every year on the 5th of June to raise global awareness about environmental issues and the action to be taken to tackle them.
In a tweet on the day, President Ram Nath Kovind said, that India is committed to addressing climate change and bequeathing a greener and eco-friendly habitat to our children.
In his message, Prime Minister Narendra Modi reiterated the country's commitment to ensure a cleaner planet. In a tweet, Mr. Modi said, living in harmony with nature will lead to a better future.
Environment Minister Prakash Javadekar planted a sapling at Paryavaran Bhawan in New Delhi on the occasion. Mr Javadekar said, people must plant a sapling to save the environment and to get fresh air.
Mr Javadekar will plant a sapling in the premises of Films Division in Mumbai tomorrow to spread awareness about environment protection through the newly launched #SelfieWithSapling. He will also take a tour of the National Museum of Indian Cinema, which was inaugurated by Prime Minister Narendra Modi in January this year.
Speaking at an event organized by National Mission for Clean Ganga, Jal Shakti Minister Gajendra Singh Shekhawat stressed on the need for a peoples' movement for protection of environment and conservation of water. Mr Shekhawat said, each and every individual should take responsibility for the crucial issue of water conservation and river rejuvenation.
He said, the government's efforts alone will not be enough in this regard. Mr Shekhawat said, living in harmony with nature and worshipping its various elements has always been an integral part of the culture.