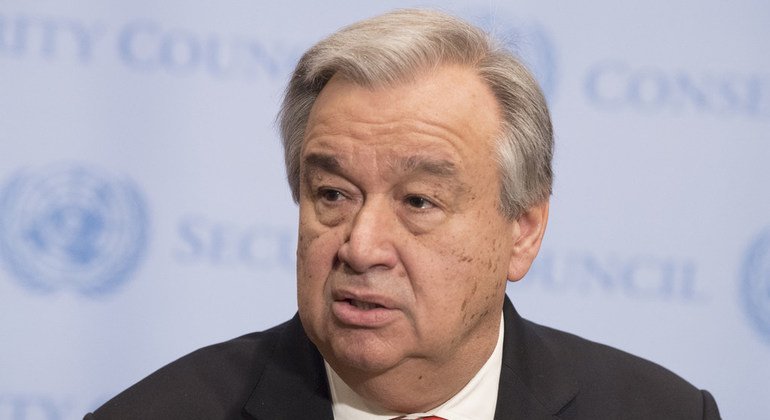 WEB DESK
The UN Secretary-General, Antonio Guterres, has called for an independent and transparent investigation after 16 Palestinians were killed in clashes with Israeli soldiers yesterday.
Reaffirming the readiness of the world body to revitalise peace efforts, UN secretary general for political affairs, Taye-Brook Zerihoun said in New York that there is fear that the situation might deteriorate in the coming days. He said Israel must uphold its responsibilities under international human rights and humanitarian law.
The UN Security Council held emergency talks yesterday to discuss the risks of further escalation in Israeli-Palestinian violence in the Gaza Strip but failed to agree a joint statement on the deadly clashes. United States said it is saddened by loss of life in Gaza. State Department spokeswoman Heather Nauert today said in Washington that international community is focused on taking steps to improve the lives of the Palestinians and is working on a plan for peace.
16 Palestinians were killed and hundreds wounded yesterday after Israel's military targeted three Hamas sites in the Gaza Strip. Palestinian President Mahmoud Abbas said the Israeli authorities bore full responsibility for deaths. Israel's ambassador to the UN, Danny Danon, blamed the bloodshed on the militant group Hamas, that controls the Gaza Strip, a Palestinian territory.