-Some new attractions include the CSR Awards and evening Conclaves
-Dr Tusker, the elephant, is the mascot for the event
Our Correspondent / New Delhi
The Silver Jubilee of the MTNL Perfect Health Mela 2018 will be organized from 24th to 28th October 2018 at the Talkatora Indoor Stadium, New Delhi. The annual Health Mela will focus on Affordable Healthcare while driving attention towards Modicare and Universal Insurance.
The mela is being jointly organized by the Heart Care Foundation of India's (HCFI), Health and Family Welfare Dept. NCT Delhi, MTNL, NDMC, and other central and Delhi state government departments.
The Perfect Health Mela uses infotainment as the mass awareness module and the theme this year will be "Affordable Healthcare".
Dr Tusker, the friendly elephant, is the mascot for the event.
New additions to the Mela this year will include the CSR Awards, evening conclaves and everyday Mela including the Math mela.
Free medical check-ups will be provided to all visitors.
The mela will showcase activities across categories such as health education seminars, check-ups, entertainment programmes, lifestyle exhibitions, lectures, workshops, and competitions.
Speaking about the Mela Padma Shri Awardee Dr KK Aggarwal, President HCFI said, "The 25th MTNL Perfect Health Mela will focus on Affordable Healthcare while driving attention towards Modicare and Universal Insurance. There is a need to ensure that every Indian citizen gets access to affordable healthcare irrespective of his or her standing in the society. We will also be executing initiatives to promote Swachh Bharat & Ayushman Bharat at the PHM this year. This year, the Mela promises to be bigger, better, and more exciting for everyone as we have introduced many new features."
The CSR awards are designed to honor the best initiatives that have revolutionized the way healthcare is delivered. There will also be various thematic conclaves on topics such as spirituality and IVF which will bring together experts from various fields for panel discussion on relevant issues. The panel discussions will be followed by Entertainment Programmes like a comedy night, concert night, qawwali and others.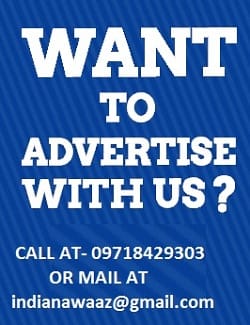 "Infertility is a major health concern among Indian men and women alike today," said Dr Kaberi Banerjee, Medical Director, Advanced Fertility and Gynecology Centre. "Sedentary lifestyles, unhealthy eating, and delayed pregnancy further exacerbate this situation. However, thanks to technological advancements, it is now possible for couples to have children. The Mela is an ideal platform to discuss and bring such topics to the fore and provide insights."
Other events include Harmony and Eco fest National inter-school competitions, Youth Rock Band/Orchestra Festival, DivyaJyoti Medical Masti Youth Festival, conferences, and Nukkad Natak.
Adding her views, Padma Shri Awardee Ms Geeta Chandran, Bharat Natyam Exponent, said, "Infotainment is the best way for creating health awareness. Various art forms have been used since ages to educate people as well. "
Mr SP Rai, Executive Director, MTNL, said, "Mobile health is now indispensable. The mela will have a free wifi zone and MTNL will be sending free health messages through SMS to its subscribers and users."
Dr P K Sharma, Medical Officer of Health, NDMC, added, ''The mela is a unique opportunity to know all about emerging diseases like leptospirosis, Nipah fever and dengue"