Our Correspondents / AGENCIES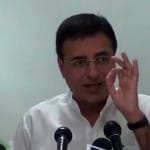 Several political parties have questioned the credibility of Election Commission of India following its unprecedented order cutting short campaign in West Bengal.
The Congress questioned the independence and fairness of the Election Commission over its order prohibiting and restricting the campaigning in West Bengal in view of violence in the state.
Party spokesperson Randeep Singh Surjewala said in New Delhi that the poll body is working under the pressure of BJP and has abdicated its Constitutional duty.
He said, the Election Commission's order seems aiming solely at giving a free pass to the public rallies of the Prime Minister at Mathurapur and Dum Dum today.
Mr Surjewala said, BJP led by its President Amit Shah is responsible for Tuesday's violence during his roadshow in Kolkata.
BSP Chief Mayawati said West Bengal Chief Minister Mamata Banerjee is being targeted as part of a conspiracy to divert attention from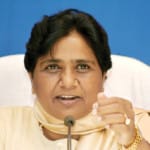 failures of the BJP government.
Talking to reporters in Lucknow, Ms Mayawati said, the Election Commission curtailed campaigning in the state under the pressure of the central government. She alleged that the Lok Sabha polls are not being held in a totally free and fair manner.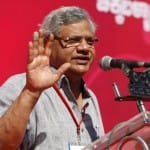 The CPIM in a statement said that party is of the view that the Election Commission of India has failed to act as an independent constitutional body. Its creditability stands thoroughly affected for not acting neutrally and for showing favour to Prime Minister and BJP President Amit Shah. Time has come that Parliament should consider to establish an appropriate mechanism to choose and appoint the Election Commissioners.
West Bengal Chief Minister Mamata Banerjee has described the Election Commission's decision to cut short the poll campaign duration in the state as unethical and unconstitutional.
In a tweet, she alleged that the Commission's actions under the directions of the BJP are a direct attack on democracy.
Meanwhile BJP today approached the Election Commission, alleging that Trinamool Congress is instigating violence in West Bengal.
A party delegation, comprising Union Ministers Prakash Javadekar, Mukhtar Abbas Naqvi and Vijay Goel, met the poll panel and raised the matter.
Talking to media in New Delhi, Mr Javadekar said, the Commission needs to take tougher measures so that election can take place in a peaceful, free and fair manner in the state. he said, the BJP has evidence that a few state police personnel are affecting the electoral procedure.