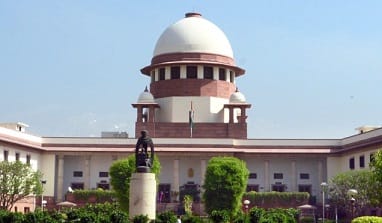 AMN
The Supreme Court has sought response from Directors General of Police (Prisons) of 10 states on the issue of alleged human rights violation of prisoners awarded death sentence.
They have also been asked to reply by the 8th of next month, on the issue of solitary confinement, legal representation, visitation rights of prisoners' families and psychiatric consultation of such convicts.
The court asked the DGPs to reply to the letter of Amicus Curiae advocate Gaurav Agarwal who alleged violation of prison manual and human rights of death row prisoners.
The ten states are: Andhra Pradesh, Maharashtra, Tamil Nadu, West Bengal, Punjab, Delhi, Goa, Madhya Pradesh, Assam and Bihar.