AMN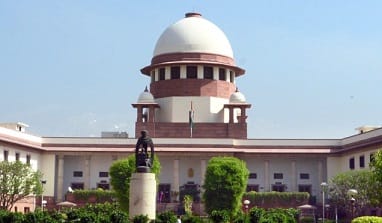 The Supreme Court today refused to entertain a plea of the Gujarat Congress seeking counting of at least 20 per cent of the paper trail slips manually along with votes cast in the EVMs in each constituency of the state.
It said that the court cannot interfere unless the Election Commission of India's decision to restrict the EVM-VVPAT paper trail to one booth per constituency is proved arbitrary, illegal or malafide.
A bench of Chief Justice Dipak Misra and justices A M Khanwilkar and D Y Chandrachud granted liberty to the petitioner Mohammad Arif Rajput, a Gujarat Congress leader, to file a comprehensive petition later seeking election reforms.
The apex court said that a debate on polls reforms can only take place after the election process in the state is over.