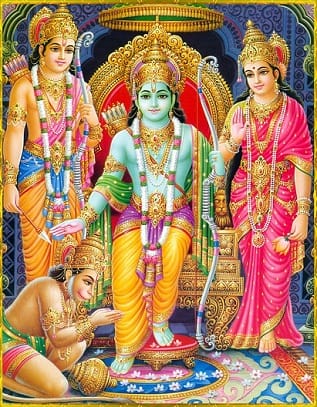 AMN
Ram Navami is being celebrated with religious fervor and enthusiasm in different parts of the country today. The festival marks the birth of Lord Rama, the seventh incarnation of Lord Vishnu.
President Ram Nath Kovind and Prime Minister Narendra Modi have greeted people on the occasion.
In a message, Mr Kovind said, the life of Lord Ram inspires the people to follow his footsteps and strive for nobility in thought, words and deeds. He said people should imbibe these values in the service of a prosperous nation and a harmonious world.
In a tweet, Mr Modi said, extended his warm greetings to all citizens on the auspicious occasion of Ram Navami.