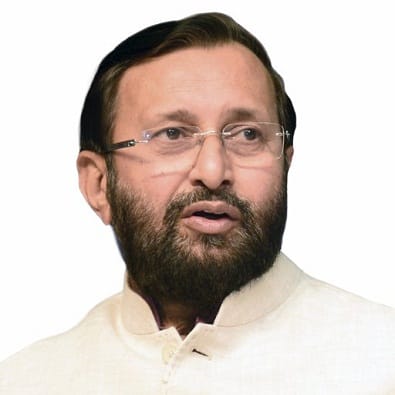 Our Correspondents / JAIPUR / NEW DELHI
Union Minister and BJP election in-charge for Rajasthan, Prakash Javadekar has said that Ram Mandir issue is not a poll plank for the BJP.
He said that it is an issue of emotions of the people of the nation.
Addressing a press conference in Jaipur last evening, Mr. Javdekar said that Congress should make it clear whether it is in favour of Ram Mandir at Ram Janm Bhoomi or not.
The statement comes in the backdrop of RSS and VHP mounting pressure on the Modi government to bring an ordinance to start the construction of a temple at the disputed site in Ayodhya.
RSS has hinted at a fresh mass agitation akin to 1992 for constructing a temple in Ayodhya. "We are confident that the Ram Mandir will be built soon. We have already waited too long for it and cannot wait indefinitely. If needed, we shall launch a 'jan andolan' (mass agitation) for the temple," RSS general secretary Suresh 'Bhaiyyaji' Joshi told reporters.
Earlier on October 29, the Supreme Court had said that an appropriate bench will decide in January when to hear the case.
The Allahabad High Court had in its 2010 verdict favoured a three-way division—the Sunni Waqf Board, the Nirmohi Akhara and Ram Lalla, of the 2.77 acres of the disputed land. However, a total of 14 petitions were filed in the Supreme Court contesting the HC's verdict.
Ramdev favours taking ordinance route for Ram temple
AMN / WEB DESK
Yoga guru Ramdev has joined the growing chorus for bringing an ordinance for early construction of the Ram Temple in Ayodhya. Speaking to media persons on the sidelines of a two-day conference at Patanjali Yogpeeth on Saturday, Ramdev said that if the Supreme Court, which is presently hearing the case, does not deliver a verdict soon, a legislation should be brought in the Parliament to pave the way for the construction of a grand Ram temple.
"If the Supreme Court does not take a decision on the matter soon, then Parliament is the highest institution in a democracy and there is nothing wrong in bringing a legislation," he said.
"What else will be built in Ayodhya if not a Ram temple? (Ayodhya mein Ram Mandir nahin banega toh aur kya banega)," Ramdev questioned.