Many rivers across Nepal have flooded after heavy rainfall since Thursday night. Lowlands, especially in eastern Tarai, are inundated.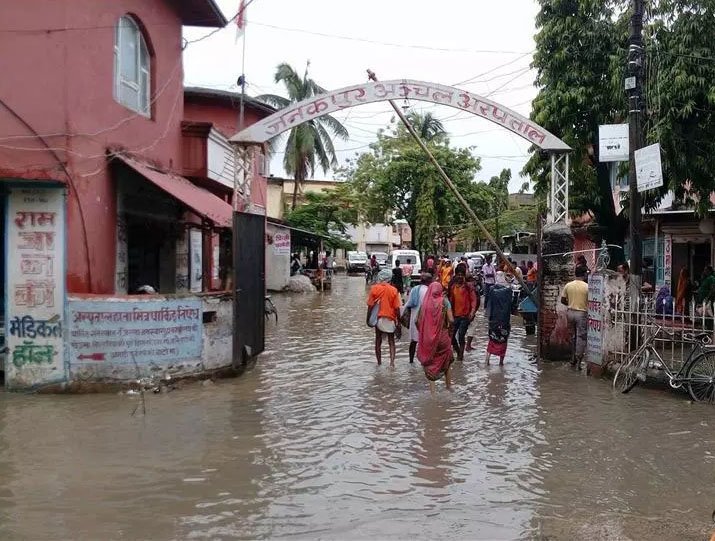 WEB DESK
Heavy and incessant rain has claimed 17 lives while six are missing in Nepal. In the capital Kathmandu, three persons were killed when the wall of a house collapsed at Mulpani area.
Prime Minister KP Sharma Oli has expressed grief over the loss of life in the flood and landslides triggered by incessant rain since yesterday.
In a tweet, Mr Oli said security personnel are carrying out rescue and relief work in the affected areas. He also said that opening of water flow in Sarlahi area bordering India is underway in coordination with the two countries.
Weathermen said, widespread rain is likely to continue in the country.
There are chances of heavy rainfall at a few places of the eastern and central regions and at one or two places of the western region.
Very heavy rain is also likely to occur at one or two places of the eastern and central terai and hilly regions.
Flood Forecasting Section has predicting rise of water levels in various rivers and their tributaries causing inundation in lower parts of the country.
The section has advised people living along the river banks and nearby areas to take utmost care.