AMN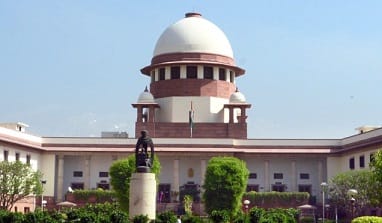 The Centre today told the Supreme Court that the process to fill up the vacancy of an eminent jurist in the selection committee for appointing Lokpal was going on.
Attorney General K K Venugopal told a bench headed by Justice Ranjan Gogoi that recommendation for induction of an eminent jurist in the panel has been made and the process was underway.
The bench said that it does not consider necessary to pass any order at this stage but said it expects that the process of appointment of Lokpal will be made at the earliest.
The bench has listed the matter for further hearing on 15th of next month. The bench was hearing a contempt petition filed by NGO Common Cause, which has raised the issue of non-appointment of Lokpal despite the apex court's verdict of 27th April last year.