AMN / GANGTOK
President Ram Nath Kovind today asked institutions to send students to spend time in villages to improve people's living conditions. President also urged students to work with people in improving cleanliness, health, immunisation, education and nutrition parameters in villages.
The President was addressing the Sikkim University's 5th convocation ceremony in Gangtok today.
He urged universities to take initiatives under University Social Responsibility (USR) on the lines of Corporate Social Responsibility (CSR).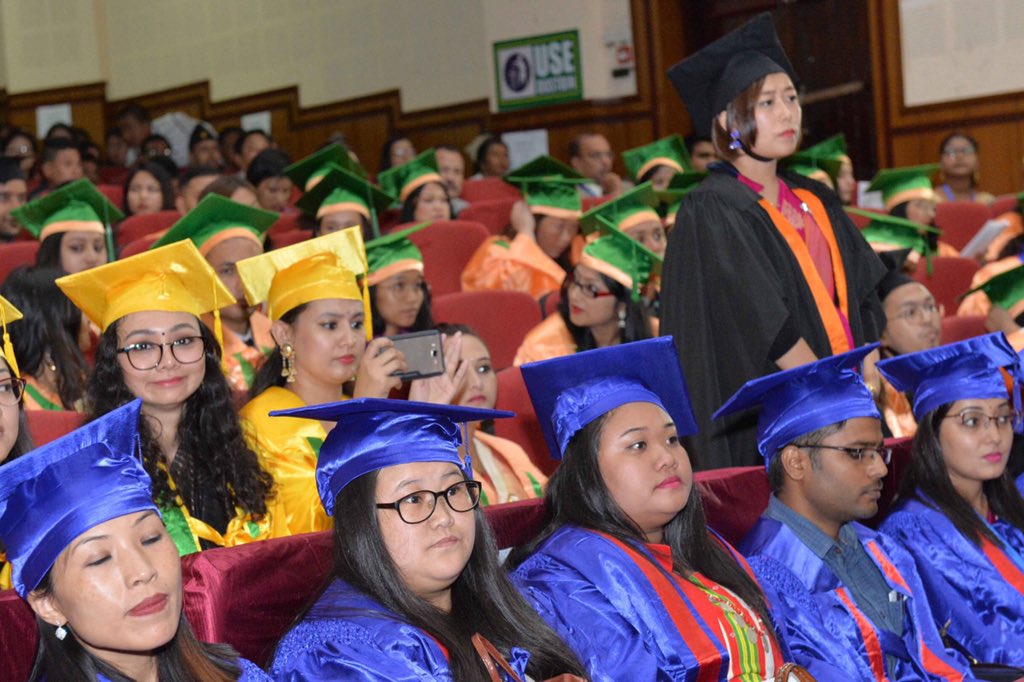 He urged universities to adopt villages in their vicinity to achieve these objectives. He reminded students that the ultimate aim of education is to become good human beings, irrespective of the profession.
The President appreciated Sikkim University's role in women empowerment and preserving cultural traditions, especially local languages – Lepcha, Bhutia and Limboo and endangered languages.
President presented special gold medals to 10 students. Around 1,500 students, who passed out in 2017, 2018 and 2019, were awarded degrees today. Over 200 students were awarded gold and silver medals. Of the 122 gold medallists, 74 are girls.