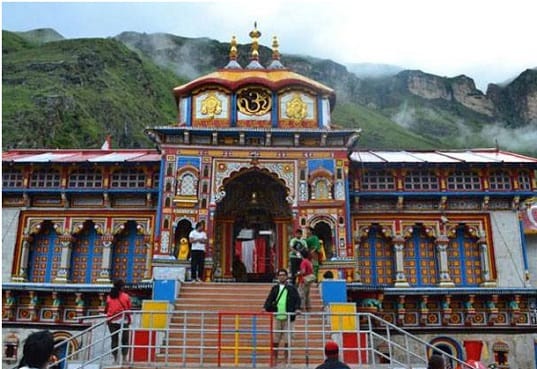 The Portals of Badrinath shrine in Uttarakhand was thrown open to devotees early this morning. The Shrine was closed for winters on 20th of November last year. The hallowed Portals of Badree Nath Dham situated in the foothills of Central Himalayas has been opened early morning today.
Chief Priest of the Temple accompanied by Ved Pathies performed special Pooja Archana and sung Vedic hymns. Chill weather conditions did not dampen the spirit of thousands of devotees, who had already reached Badreesh Puree last evening to get the first glimpse of Bhagavan Badree Vishal as the shrine re-opened this morning.The temple has been decorated with flowers and lights. Special arrangements have been made for smooth Char Dham Yatra in the state.
Medical and Disaster Management Team have also been deployed at various points along yatra route in aid of pilgrims. In Badree Nath, State Government has also set up Hyperbaric Oxygen Chamber for urgent treatment of Heart Patients', who are vulnerable to breathing problems in a high altitude area.