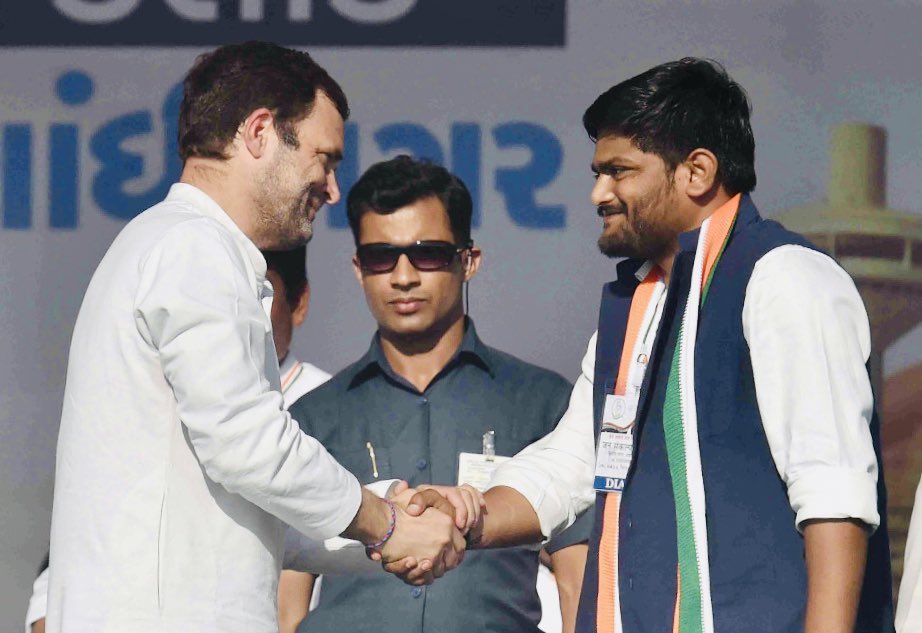 AMN / GANDHINAGAR
Gujarat's Patidar quota leader Hardik Patel today joined Congress party at a public rally of Congress President Rahul Gandhi at Adalaj in Gandhinagar district.
The Congress President welcomed Hardik Patel by presenting the scarf with the party's symbol.
Speaking about his decision to enter active politics ahead of the Lok Sabha polls, Hardik said that he could now work for the people of Gujarat in a better way.
Expelled TMC MP Anupam Hazra, sitting Congress MLA from West Bengal Dulal Chandra Bar and CPI(M) legislator Khagen Murmu joined the BJP.
They were inducted into the party in presence of BJP leaders Kailash Vijayvargiya and Mukul Roy at party headquarters in New Delhi.
Earlier today, Sujay Vikhe Patil, son of senior Congress leader from Maharashtra, Radhkrishna Vikhe Patil, joined BJP.