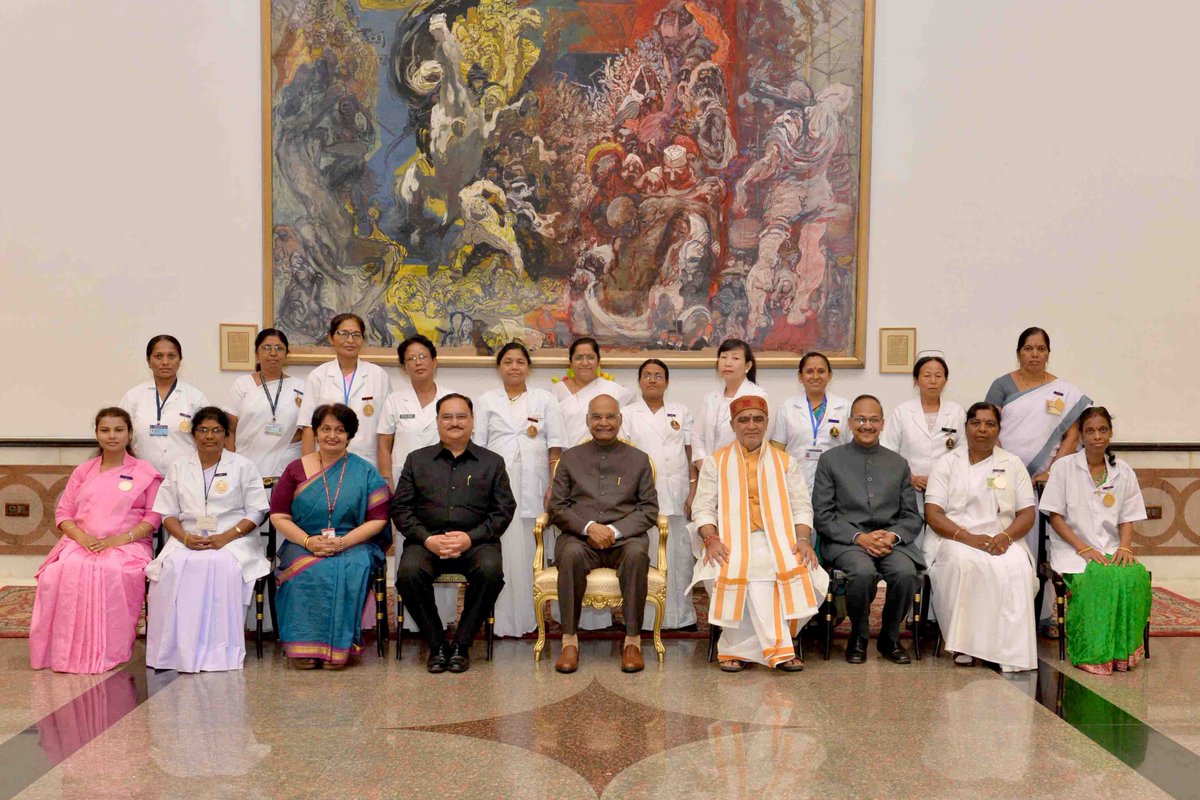 AMN /NEW DELHI
President Ram Nath Kovind has said that the nursing community has a vital role in keeping India healthy. Addressing International Nurses Day function at Rashtrapati Bhavan today, Mr Kovind said, a nurse who is helping a patient, in a remote village, in fighting a serious illness is a nation-builder.
He said, the nursing community serves the people with devotion and commitment and the entire nation is grateful for this.
The President noted that at present, there are 1.7 nurses per 1,000 people in India, but the world average is 2.5 nurses.
He stated that in the past few years, the number of institutions for nursing education has increased and as a result, the number of registered nurses and other health workers had crossed 27 lakh till March last year.
Mr Kovind said, this number is not sufficient because the need for nurses is growing. He said, apart from curative health care there is need of nurses in the country for preventive and promotional health care.
The President said that International Nurses Day is an occasion for the entire nursing community to remember Florence Nightingale and renew their commitment to her ideals.
He said, Florence Nightingale had established nursing as a service to humanity and she motivated nurses to follow the path of dedication, commitment and compassion.
Speaking on the occasion, Union Minister for Health and Family Welfare Jagat Prakash Nadda said, Government of India strongly believes that health is a human right. He said, a new Centrally Sponsored programme Ayushman Bharat has been brought in as a major step towards Universal Health Coverage.
On the occasion, 35 nurses of different States and Union Teritories were given the Florence Nightingale awards.
International Nurses day is being celebrated across the world today to mark the birth anniversary of Florence Nightingale, the founder of modern nursing.
This year the theme of the day is – Nurses A Voice to Lead – Health is a Human right.