WEB DESK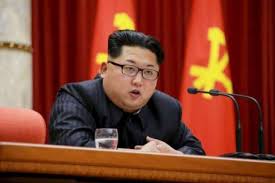 North Korea has vowed to retaliate and make the US pay a price for drafting fresh UN sanctions over its banned nuclear weapons programme.
The official KCNA news agency said, the sanctions, which were unanimously passed by the UN on Saturday, were a violent violation of our sovereignty. It said Pyongyang would not put our self-defensive nuclear deterrent on the negotiating table while it faces threats from the US.
Speaking to reporters at a regional forum in the Philippine capital, Manila, North Korean spokesman Bang Kwang Hyuk said, the worsening situation on the Korean peninsula, as well as the nuclear issues, were caused by the United States. The spokesman said, we affirm that we'll never place our nuclear and ballistic missiles programme on the negotiating table, and won't budge an inch on strengthening nuclear armament.
Separately, South Korea says the North has rejected an offer to restart talks, dismissing it as insincere. The UN has imposed sanctions over North Korea aiming to reduce it's export revenues by a third.
The UN Security Council decision followed repeated missile tests by the North which have escalated tensions on the peninsula.