AGENCIES / NEW DELHI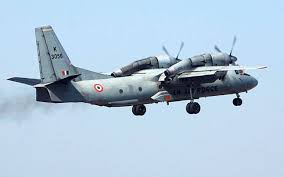 Indian Air Force today confirmed that there were no survivors from the recent crash of AN-32 aircraft. The officials said that eight members of the rescue team reached the crash site near Lipo in Arunachal Pradesh this morning.
Paying tribute to the brave Air-warriors who lost their lives during the crash on 3rd Jun, it said the Force stands by with the families of the victims.
The wreckage of the AN-32 aircraft of the Indian Air Force was spotted on Tuesday 16 km north of Lipo in Arunachal Pradesh, eight days after it went missing after taking off from Assam's Jorhat.