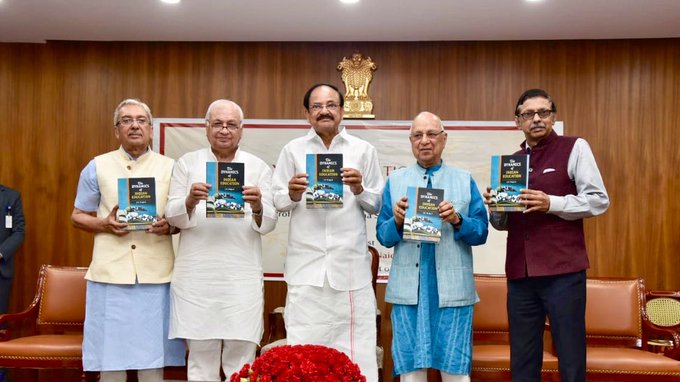 STAFF REPORTER
Vice President and Chairman of Rajya Sabha, Venkaiah Naidu has said that the New Education Policy will make India a global educational hub.
He urged the public to give their views and suggestions on the draft National Education Policy by the stipulated time of 15th August.
He also expressed concern over India's slide from the heights of Nalanda and Takshasila to not being among the world's top 100 educational institutions now.
Mr Naidu was speaking after releasing a book 'The Dynamics of Indian Education' at his residence in New Delhi today. He stressed on the need for having a fresh look at the education system and for revamping the education system to make universities world-class.