NBFCs have emerged to make financial access easy for MSMEs. They provide different kinds of MSME loan schemes to cater to different requirements of small businesses.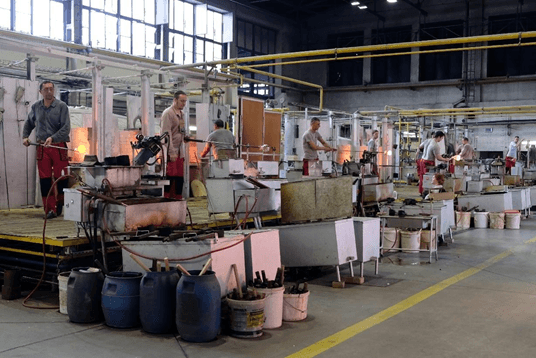 Types of MSME Loan without collateral:
Working Capital Loan
Asset Purchase Loans/ Machine Loans
A working capital loan is used to fund a business's day-to-day operations. These loans are used to provide operating capital to meet a company's short-term operational needs, rather than to purchase long-term assets or investments.
Payroll, rent, and raw material purchase are examples of such expenses. Working capital loans are essentially corporate debt borrowings that a corporation uses to fund its day-to-day operations.
A machinery/equipment loan is a form of business loan that assists business owners in obtaining the necessary financing to purchase the machinery/equipment needed to streamline their operations and scale up production. Increased production will result in increased performance, which will result in increased sales and revenue.
MSME loans without collateral: Why are they necessary?
The backbone of every company's success is finance, and this is particularly true for small businesses. In order to purchase equipment, restock inventory, expand operations and increase turnover, small businesses need working capital. These days, there are tailor-made loans for small business owners known as MSME loans. They are preferred over other funding options available for securing a loan.
NBFCs like Kinara Capital offer MSME loans without collateral as they understand the plight of small business owners. You can get your eligibility check done and apply for a loan online. Their loan officers are really helpful and give you a consultation in your regional language as well.
Eligibility criteria for an MSME loan without property collateral:
1. The business should be part of the manufacturing, trading, or services sector.
2. Manufacturing businesses should be at least 2 years old; trading companies should also be 2 years old; and services businesses should be a minimum of 3 years old.
3. The business' pincode should be in an area where the NBFC currently offers services..
4. Total monthly turnover of the business should be greater than Rs. 50,000 and less than Rs. 2 crores.
5. The requested loan amount should be between Rs. 50,000 and Rs. 30 lakhs.
6. The business type and business sector combination should be valid
7. There is a list of sub-sectors that are excluded, and if your business falls under one of these, your application will be rejected.
Documents required to avail of an MSME loan
Earlier, MSMEs were defined based on the investments they used to put in, but now the revised definition also includes the company's turnover. MSMEs will now be called micro-units if they have investments up to Rs 1 crore and turnover less than Rs 5 crores. The investment limit has been increased from Rs 5 crores to Rs 10 crores for the small units with a turnover of less than 50 crores. Enterprises with investments up to Rs 20 crores with a turnover of less than Rs 100 crores will now be called Medium units. This change in the definition is in favour of the MSMEs.

To take advantage of MSME loans, the borrower needs to meet certain document requirements. They include:
Personal KYC Aadhaar, PAN, Voter ID, Driving License, or Passport.
Address proof: Service bills such as bills for power, water or broadband, ration cards, and rental agreements.
Finance proof: ITR papers, profit and loss accounts, banking statements, or copies of passbooks over the last two years.
Company-related documents: Certificates of firm registration, technical certificates in the case of self-employed practitioners, proof of business turnover for sole proprietors, relationship agreements for business partners , Udhyam Registration, Company PAN and, where applicable, the Memorandum of Partnerships.
However, keep in mind that the eligibility criteria vary from one NBFC to another. If you are a small business owner and require money to finance your day-to-day functions, you should apply for a working capital MSME loan without collateral. These loans are not generally used to purchase long-term assets but to fund the borrowers' short-term operating needs. NBFCs like Kinara Capital offer MSME loans without collateral across India. Before applying for any loan, be prepared with all the documentation so you have lesser chances of rejection.