AMN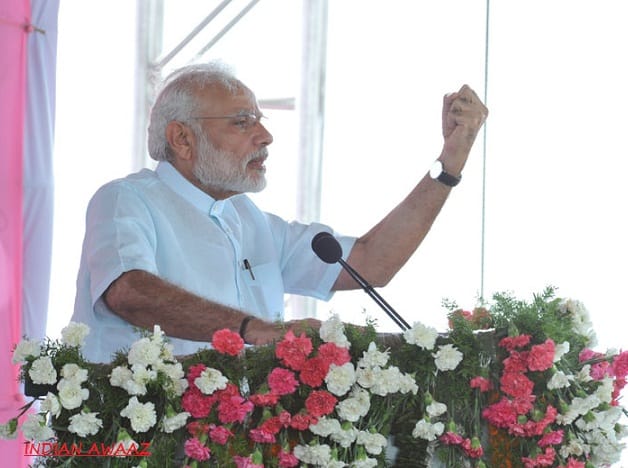 Prime Minister Narendra Modi has said government efforts to bring a qualitative and transformative change in the lives of the poor and marginalised continue with immense vigour.
In a series of tweets, Mr Modi said through Jan Dhan Yojana, social security schemes, MUDRA and stand up India, government have given wings to millions of aspirations. Congratulating Jan Dhan Yojana on completing 3 years today, Mr Modi said the crores of people, particularly the poor, who benefited from this initiative. He said Jan Dhan revolution is a historic movement to bring the poor, downtrodden and marginalised into the financial mainstream.
Our correspondent reports that the Pradhan Mantri Jan-Dhan Yojana- PMJDY was launched by the Prime Minister Narendra Modi on August, 2014 with the objective of covering all households with at least one bank account. Till date nearly 30 crore new families have got Jan Dhan accounts in which more than 65,000 rupees crore have been deposited.
The Scheme aims at bringing hitherto unbanked areas and people under a formal banking system. Bank accounts can be opened with a zero balance under the PMJDY. Alongside other facilities, PMJDY accounts also allow an overdraft facility of up to Rs 5,000 in one account per household, preferably held by a woman member.