Says multiple market players are in larger consumer interest
Agencies / New Delhi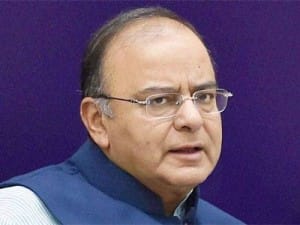 Union Finance and Corporate Affairs Minister Arun Jaitley today said that earlier flaws in the system like unfair bidding and cartelisation have been stopped due to the steps taken by the Competition Commission of India, CCI.
He was speaking at a national conference on Public Procurement and Competition Law in New Delhi. Mr Jaitley said multiple market players would ensure larger consumer interests.
Mr Jaitley said Global challenge of low cost manufacturing has shifted to developing economies. He said excessive competition sometimes creates a situation where the prices stress the companies. The minister said with expanding economy, the role of a regulator is going to expand.
Speaking on the sidelines of the function, Corporate Affairs secretary Injeti Srinivas said government and RBI are taking measures on liquidity concerns.