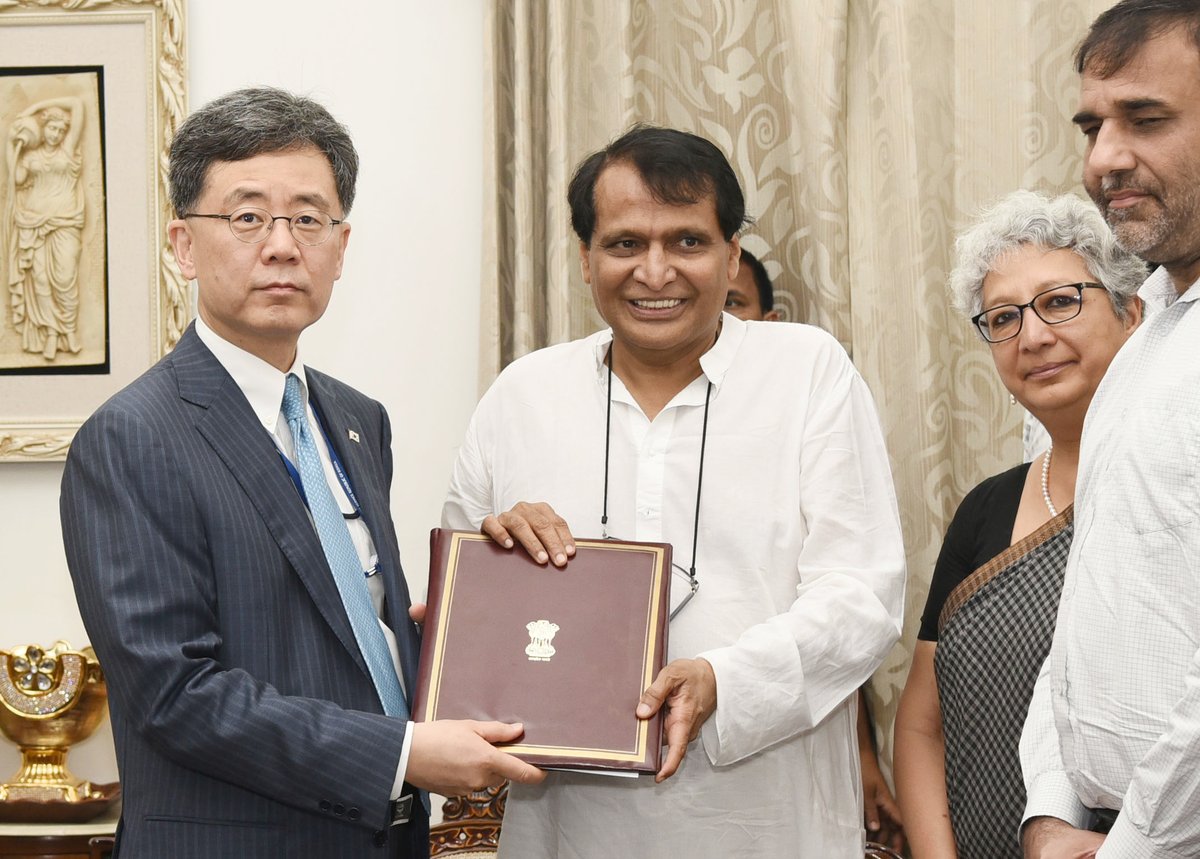 AMN / NEW DELHI
Minister for Commerce and Industry Suresh Prabhu and South Korean Minister for Trade Kim Hyun-Chong today signed agreements in New Delhi to boost bilateral trade.
Later speaking to media, Mr Prabhu said, trade and commerce will play their own roles in taking bilateral relations between both the countries forward.
South Korean Trade Minister Kim Hyun-Chong said, keeping with Prime Minister Narendra Modi's 'Make in India' policy, the first step has been taken today and South Korean President and Prime Minister Modi will visit Samsung's manufacturing site which will be producing 10 million units of mobile phones per month by 2020.