Says J&K is an integral part of India and will remain so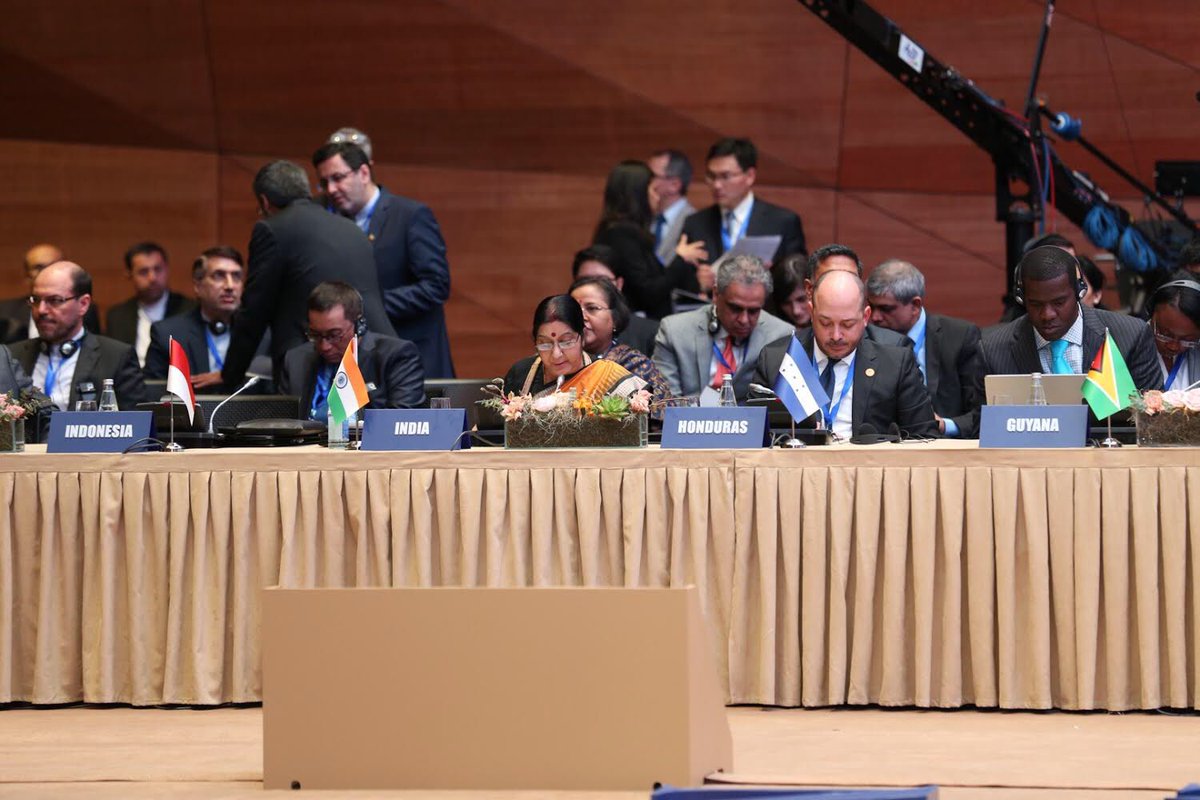 AMN / BAKU
India has slammed Pakistan telling it that glorifying violence, promoting cross-border terrorism, harbouring territorial ambitions against the territorial integrity of neighbours will not change the reality.
Responding to Pakistan's raking up the Kashmir issue at the NAM Ministerial meeting in Baku, Indian diplomat Priyanka Mehtani yesterday said that Jammu & Kashmir is an inalienable an integral part of India and will remain so.
The Special Assistant to Prime Minister of Pakistan on Media Affairs Dr Musadik Masood Malik made the usual remarks regarding alleged "atrocities" in the Indian state of Jammu and Kashmir. In a sharp response, the Indian diplomat said in her statement addressed to the Chairman that Pakistan is promoting its self-serving propaganda about the Indian state of Jammu & Kashmir.
Urging not to divert from the NAM agenda, Ms Mehtani said, even as everyone has focused the energies, to address the relentless forces of change that make our working together imperative, a sole voice from the wilderness, Pakistan, has ventured to sound a discordant note.
Calling the act a self-serving "propaganda", she said that Pakistan showed complete "disregard of the NAM's core values of mutual equality, mutual respect and mutual cooperation, that have brought the members together. Ms Mehtani said her simple response to Pakistan is to heal itself and stop spreading "malicious" lies.