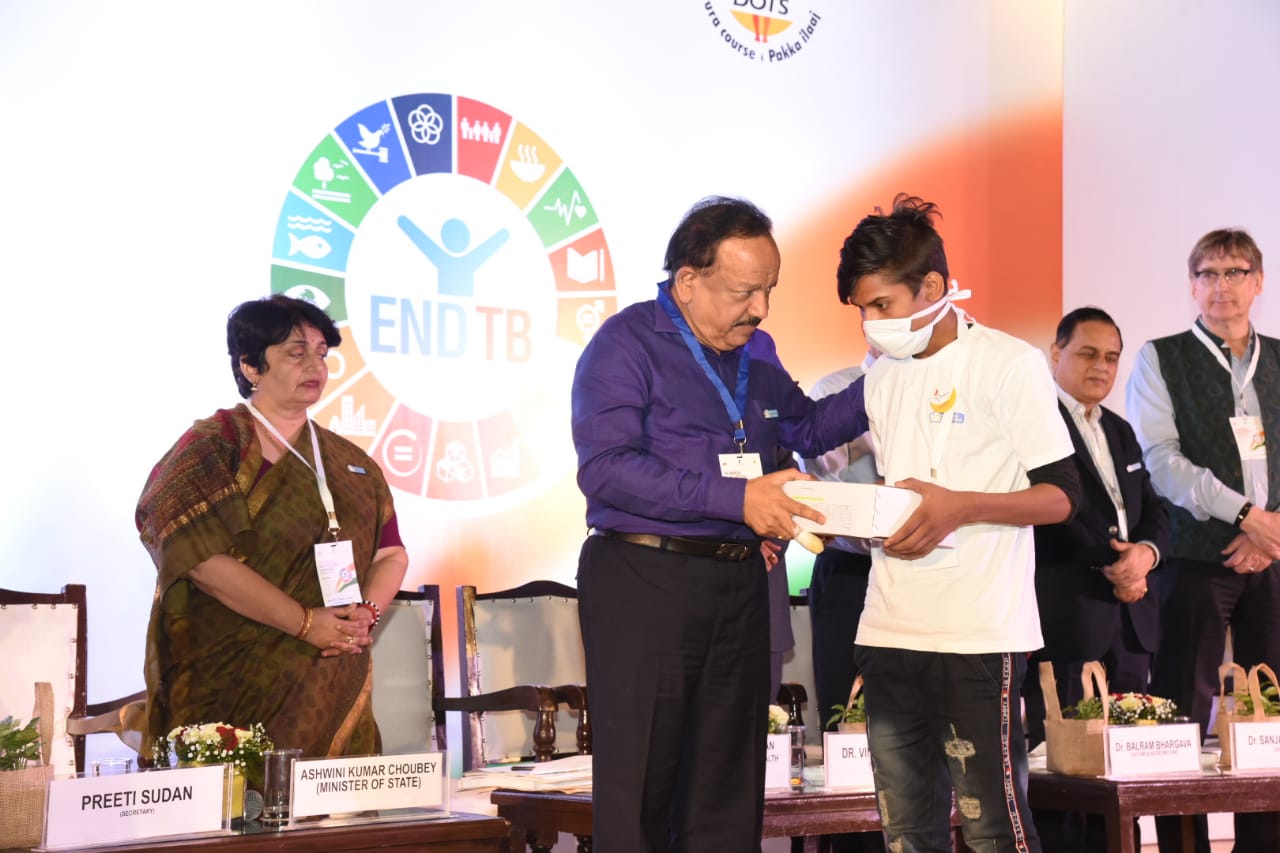 SUDHIR KUMAR / NEW DELHI
Health and Family Welfare Minister Dr. Harsh Vardhan today launched 'TB HAREGA DESH JEETEGA' campaign in New Delhi.
Speaking on the occasion, Dr Harsh Vardhan said that India is committed to eradicate TB before 2025. He said that one-third of the people in the world have TB bacteria, and 10 per cent of them can become a victim of TB at any time.
Minister said that he has written letters to all MPs to defeat TB. He said that public representatives can play an important role in defeating TB.
Dr. Harshvardhan further said that people who have been cured of TB will be made campaign ambassadors.
Minister said his government is providing free TB medicines not only to the patients of government hospitals but also to patients arriving in private hospitals.
On this occasion, the Health Minister launched a van equipped with state-of-the-art testing facilities for the prevalence survey of TB with a sample size of 5 lakhs.
25 such vans will go to 625 clusters of the country and check for TB. This sample survey is to be completed by 2020.