New Delhi / AMN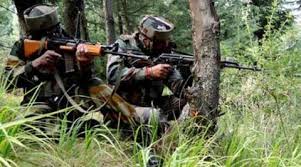 In an early morning swoop, the Army on Wednesday hit at Naga terror groups along the border with Myanmar, inflicting heavy casualties among their ranks.
"Heavy casualties reportedly inflicted on NSCN(K) cadre.
No casualties suffered by Indian Security Forces,'' the Eastern Command of the Army tweeted.
However, no casualties have been suffered by the Indian troops, the Army said.
It said the "firefight" occurred at 04450 hrs.