Staff Report / New Delhi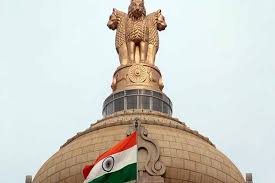 The Indian Cabinet chaired by Prime Minister Narendra Modi today gave its approval to Memorandum of Understanding (MoU) between India and Russiaon Joint Activities under Human Spaceflight Programme. The MoU was signed on 15th October 2015 at New Delhi.
Major Impact:
Signing of the MoU will strengthen the cooperation between India and Russia and would provide impetus to develop the technologies and advanced systems required for the human space flight programme like radiation shielding, life support systems, crew module, rendezvous and docking systems, space suit, training for astronauts etc.
Benefits:
The MoU would lead to develop a joint activity in the field of application of space technologies for the benefit of humanity. It will lead to setting up of a Joint Working Group, which will further work out the plan of action including the time-frame and the means of implementing the provisions of this Agreement.